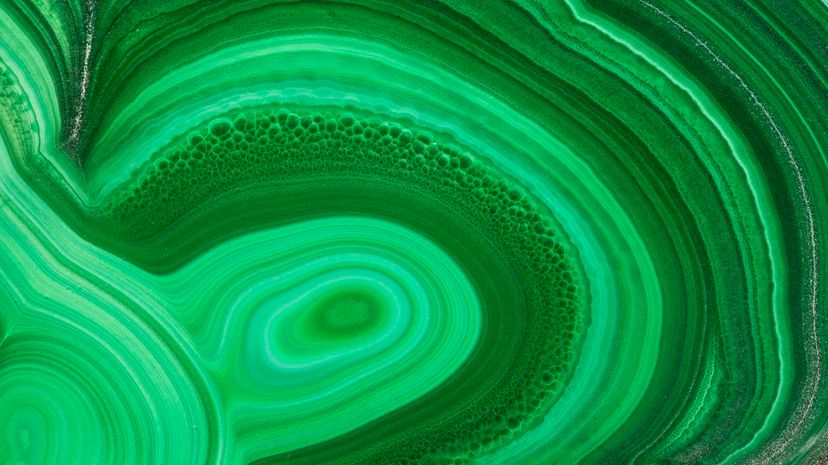 Image: Darrell Gulin/Stockbyte/Getty Images
About This Quiz
Be warned! The names on this Earth science challenge are not at all easy! But we are here to help you on your journey with this mineral identification quiz. While taking your digital excursion, don't forget to pause and admire the beautiful imagery we've amassed of some of the Earth's unusual natural substances. If you are a mineral pro, then be mindful of the generous tips we provide in the questions. 
Geology pros know that rocks are not just hindering blocks, and dirt is so much more than worthless grime. There's a method to this fun magnified quiz madness! We implore you to take closer looks at the Earth around and beneath you to appreciate its hidden gems. 
It took the Earth millions of years and pressure to create the crust and crystals that we see today. We use some of those materials to build things, and other minerals, like diamond and gold, to satisfy our aesthetic desires. Newer minerals might happen by accident or in a laboratory, and there are plenty from which to choose. There are so many minerals, you'd think we had run out of names for them. This would explain the creative labels you'll notice in this quiz. We make light of the naming conventions so that you can enjoy the view. 
Scroll on and enjoy this visual mineral feast!
Darrell Gulin/Stockbyte/Getty Images