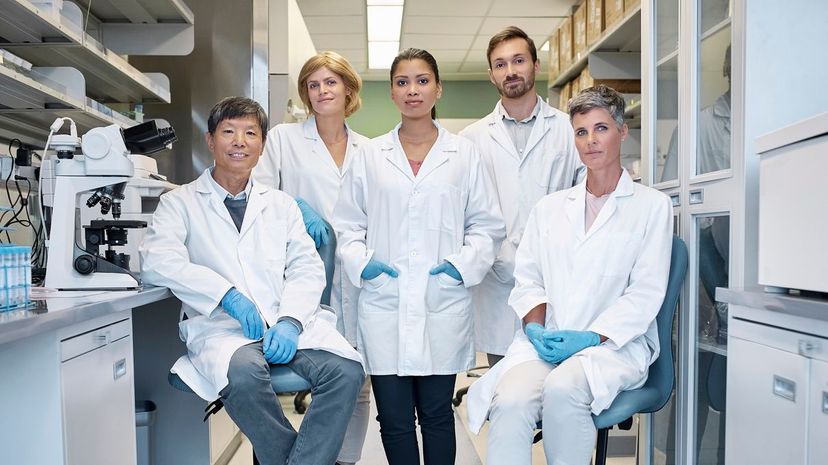 Image: Morsa Images / DigitalVision / Getty Images
About This Quiz
Since humans have existed on Earth, they've been curious about science. Oh, sure, the ancient Egyptians and Mesopotamians didn't have giant telescopes that could see into the vastness of space or powerful microscopes that could examine tiny particles. But they still performed scientific experiments to better understand the nature of the world and the universe. And for thousands of years since, people have continually made advancements in medicine, science and astronomy, adding to people's understanding of natural phenomena such as volcanoes, earthquakes and hurricanes.
Let's face it: the world would be a much darker place without the invaluable contributions of scientists ... and not just because they harnessed electricity! Scientists have helped us cure diseases, effectively use our natural resources, predict hurricanes and tornadoes, travel to the moon and so much more. We have scientists like Galileo, Copernicus, Curie and Darwin to thank for our longer lifespans, brighter futures and richer knowledge of the world. 
So whether you built a volcano model in school or played with a chemistry set as a kid, see how many of these scientists you can identify by their official titles. We promise not to blind you with science! Maybe you should see an ophthalmologist for that ...


Morsa Images / DigitalVision / Getty Images