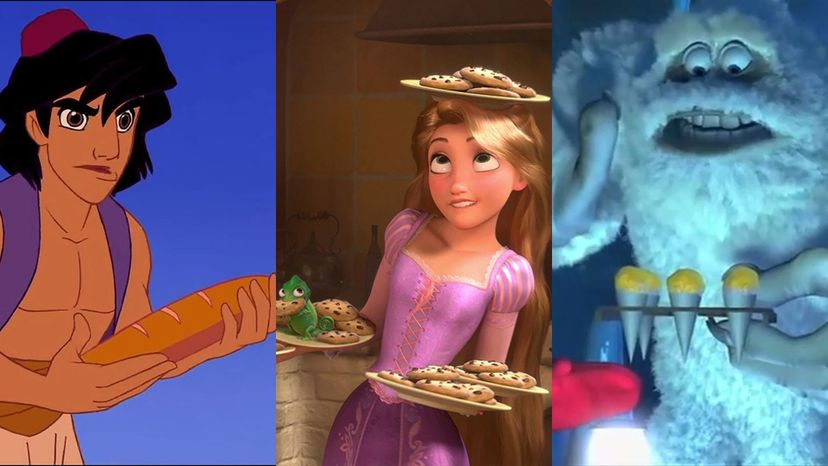 Image: Walt Disney Studios
About This Quiz
If you've ever watched a Disney or Pixar movie and seen food, you may have asked yourself why it was there, because, well, animated characters don't need to eat. But the food is there to make the characters more realistic if food isn't one of the most important elements of the movie, as it was in "Snow White" and "Ratatouille." These foods have served as breakfasts, snack, weapons and even ornaments in these movies and we're making them the stars of this quiz today. 
We want to see how well you were paying attention to some of the best foods in certain Disney and Pixar movies. Sure, it's easy to remember Remy's iconic ratatouille or the poison apple that Snow White ate, but can you remember the buttercream cake from "Sleeping Beauty" or the yellow snow cones from "Monsters Inc.?" Well, we're bringing them all back today. And while most of the movies are animated, we did sprinkle in some live-action options just to keep you on your toes. 
So, if you think you remember enough about all the Disney and Pixar movies you've watched, enough to ace this food test, then let's get started.