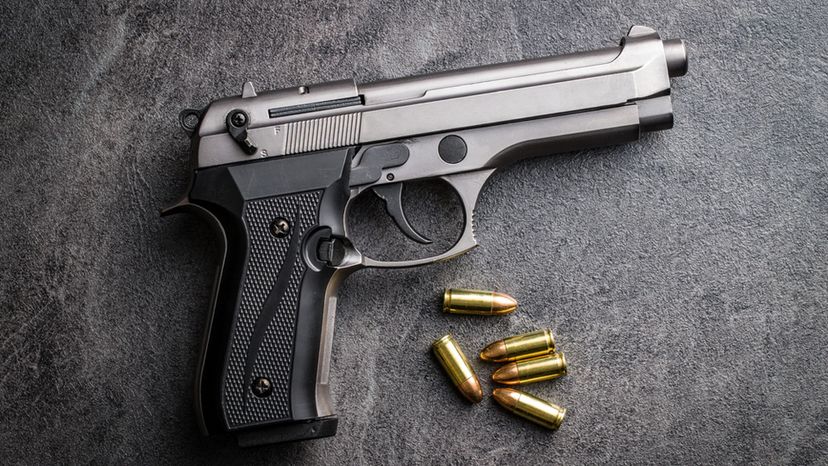 Image: Shutterstock
About This Quiz
In the past few centuries, firearms have evolved from simple smoothbore muzzleloaders with very short range to big-game rifles that can strike targets that are hundreds of yards away. Whether you prefer a Colt, Remington, Sig Sauer, Glock, or other famous manufacturer's products, you have to match the ammunition to the weapon, or you'll wind up with an explosive mess on your hands. If we name a popular round, do you think you can match it to the correct gun?
You've watched 100 movies in which action stars toted the famous Uzi submachine gun. With its snub-nosed design and rapid firing rate, it's good for spraying hundreds of rounds at your enemies. But do you know which cartridge this iconic gun fires? It's the 9mm Parabellum … but it doesn't stop there. The Uzi can be chambered for a number of other cartridges too … including, believe it or not, the .22. 
You already know that the Ruger Blackhawk is a famous revolver. But do you know the size of its cartridges? Originally, it was meant for the .357 Magnum, but Ruger didn't stop there. It can fire more than a dozen types of rounds, everything from a .30 caliber to the special .480 Ruger.
Blast your way through this gun quiz now! Let's see if you really can match the ammo to the correct gun!