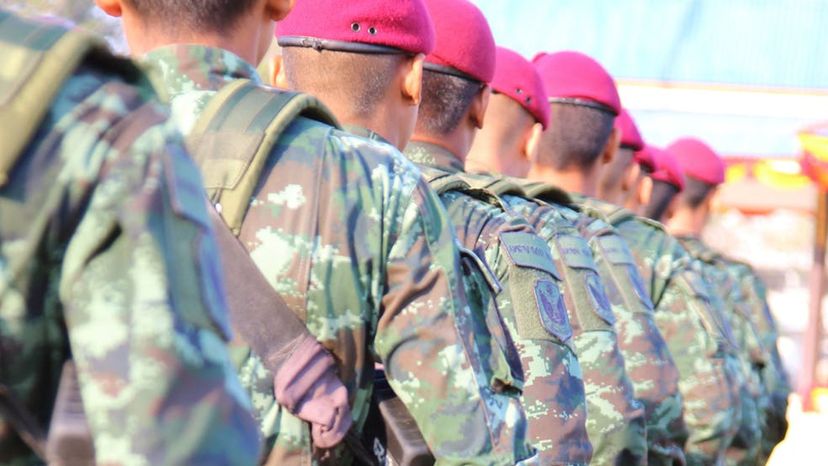 Image: Somchai Kongkamsri / Pexels
About This Quiz
Deception and concealment have always played a significant role in warfare, but it wasn't until World War I that camouflage became regular and systematic.
The Western Front was the breaking point, where the proximity of the opposing trenches and the use of aerial reconnaissance made it easy to detect troops both behind and on the front lines. Armies urgently needed to find new ways to hide from enemy forces, as well as a way to observe and deceive them.
The French Army became the first army in the world to create a dedicated camouflage system in 1915. The word "camouflage" comes from a French verb that means "to make up for the stage." The following year, the British Army followed their lead and established its own camouflage section.
Since then, many nations have developed their own styles of camouflage, and different military branches use different camo patterns.
How well do you know the military camouflage patterns of the world? Can you match a camouflage to the right military branch? Take this quiz to find out!
Somchai Kongkamsri / Pexels