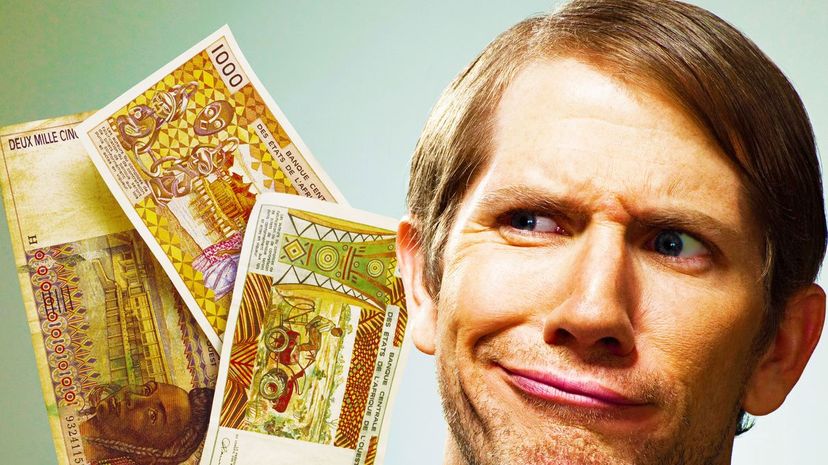 Image: Image Source / Comstock Images / DigitalVision / Stockbyte / Getty Images
About This Quiz
The United Nations recognizes 180 currencies. These 180 currencies are used in 195 countries around the world. While some countries, such as Zimbabwe, adopt another nation's currency for their daily transactions, there are also many countries that have different currencies that share the same name. For example, 22 countries use the dollar. Aside from the United States, Canada, and Australia, the Eastern Caribbean, Hong Kong, Namibia, Taiwan, and 15 other countries also call the dollar their currency.  
The 180 currencies recognized by the UN do not include historical currencies. The average person alive today would never have seen the Canadian pound or the Texan dollar in circulation. However, the typical European most likely came into contact with their country's former currency. An Italian citizen over the age of 25 would have spent a lira at some point in their life because the currency wasn't completely discontinued and replaced fully by the euro until 2002. 
On January 1, 1999, the euro became the currency of the then-11 member Eurozone. These 11 countries agreed to use the euro as their shared currency. Currently, 19 of the European Unions members are part of the Eurozone. There are also four non-EU countries that use the euro. More countries are expected to switch to the euro sometime in the future. 
Are you a world traveler who has experience with currencies? Do you collect currencies from around the globe? Challenge yourself with this quiz and find out how much you know.
Image Source / Comstock Images / DigitalVision / Stockbyte / Getty Images