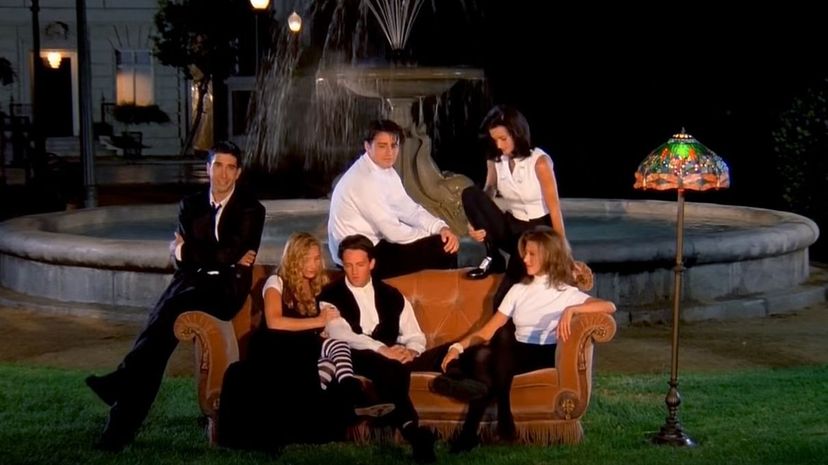 Image: NBC
About This Quiz
When "Friends" debuted on NBC in September of 1994, no one knew just how popular the show about a bunch of twentysomethings in New York City would become. A Nielsen ratings smash, it went on to consistently rank in the top 10 during all 10 years of its run. When the show went off the air in 2004, it was widely regarded by fans and critics alike as one of the best television shows in history.
But its reign as TV royalty didn't stop there. Syndicated reruns kept the show alive and well for the following 10 years. And when Netflix made all 236 episodes available to stream in 2015, a whole new generation of fans became obsessed with the misadventures of Joey, Chandler, Monica, Phoebe, Ross and Rachel. Today, you'd be hard-pressed to find a TV fan of any age who doesn't know Joey's "How you doin'?" catchphrase or have an opinion about whether Ross and Rachel were on a break. The show has become such as sitcom staple, it's hard to imagine a time when "Friends" won't be a relevant part of the American pop-culture zeitgeist.
This quiz will test your knowledge of some of the most popular episodes of this beloved series. We call it "The One Where You Match the Netflix Description to the Correct Episode." Get ready to channel your inner "unagi" and show us how much you know!