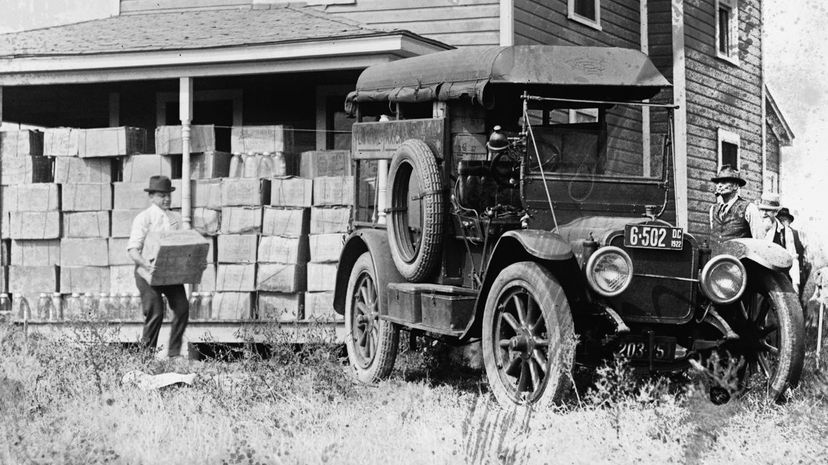 Image: Wikicommons by National Photo Company Collection
About This Quiz
American historian Carl Becker once said, "History is the memory of things said and done." Pretty simple, right? In that case, this quiz will be part of your history a few minutes from now!
We've seen some pretty cool things "said and done" throughout history, haven't we? Even if you haven't been alive very long, you have written records of memorable events you can learn about: The journey to the New World, Martin Luther King Jr.'s "I Have A Dream" speech, man's first steps on the moon, Woodstock, the dismantling of the Berlin Wall. Maybe you remember where you were when you first heard about JFK's assassination, the Challenger disaster, or 9/11. You may even be a history buff who knows all about the building of the Great Pyramids, the Cuban Missile Crisis, or D-Day. 
The great thing about history is that there's something interesting for everyone, from Britain's Elizabethan period to America's Progressive Era to the age of information and technology we're experiencing today. Not a fan of Shakespeare? No problem — try Steinbeck! Prohibition doesn't interest you? Read up on the potato famine.
Luckily, in this quiz, we've got enough to pique the interest of history amateurs and aficionados! From the painting of a particularly famous chapel ceiling to the sinking of a rather large ship, see if you can pinpoint these moments in history. Can you identify which era each of the events comes from? Let's see what you've got!
Wikicommons by National Photo Company Collection