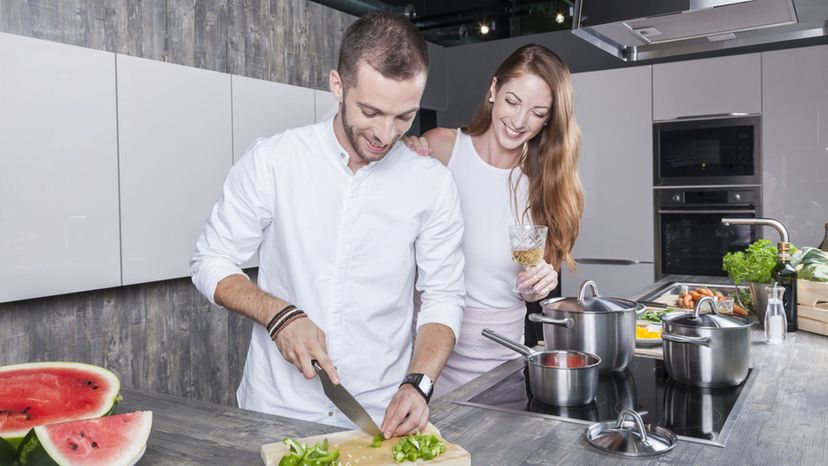 Image: shutterstock
About This Quiz
Does a knife work just as well as a mango pitter? Do you really need a flexible frosting spreader, or is a knife dipped in water just fine for spreading frosting evenly? Unless you're someone known for the best strawberry jam this side of the Mississippi, you probably don't need a strawberry huller. So it's time to take a good hard look at that kitchen drawer that hardly closes, due to the potato masher and ladles you have stored in there. 
However, there is a price for minimalism, and that price is paying more than you think you need for utensils. If you are only going to have a few tools, they need to be of the very highest quality. That's especially true for knives, cutting boards and serving utensils. 
This quiz will help you take a fresh look at that old drawer and see if you can donate a few items to charity. When you hear the description, you may initially think, "Hey, a knife could do that," and realize you may not need that bagel slicer after all. Check out this quiz now. You have nothing to lose and everything to gain, including a kitchen drawer that's easier to close!