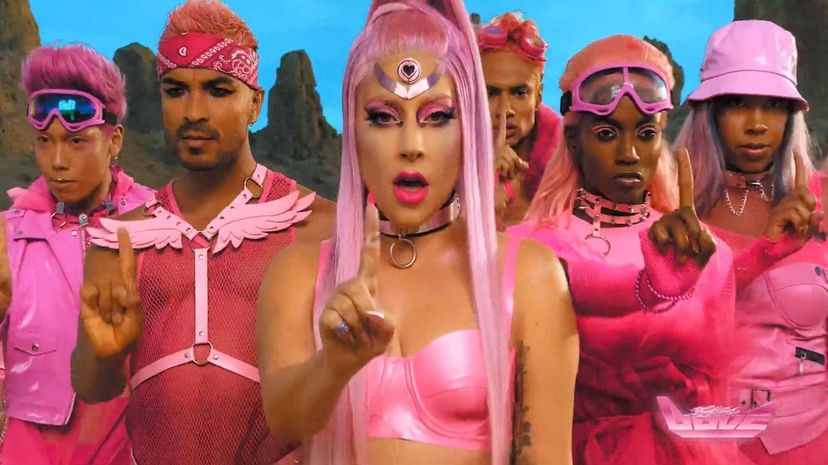 Image: Interscope
About This Quiz
Stefani Joanne Angelina Germanotta, aka Lady Gaga, has sold more than 27 million albums, won 11 Grammy Awards and redefined American dance-pop music. Her unique aesthetic and underground art-influenced music have resulted in dozens of memorable music videos, from the Ingmar Bergmanesque "Paparazzi" to the slow-burn piano ballad "Always Remember Us This Way," which features clips of Gaga's naturalistic performance in "A Star is Born." 
In each of her phases, from art school drop-out to pop diva to country music singer, Gaga has delivered musical excellence. You might not have enjoyed every Gaga incarnation, but you likely found them all memorable. If you're American (or British, or Australian), it's highly unlikely that you can't at least hum the melodies of "Shallow," "Poker Face" and "Bad Romance." Grandparents everywhere enjoy Gaga's duets with Tony Bennett, while Gen Xers like her Madonna-inspired songs and millennials dig her Mark Ronson collaborations. 
If you consider yourself the rare person who appreciates all of Gaga's work equally, you're going to love this quiz! We're challenging you to correctly identify songs from every Gaga era, with only screenshots from her music videos to act as your clues. Think you can guess the titles of ALL of these Gaga bops? We dare you to take this quiz!