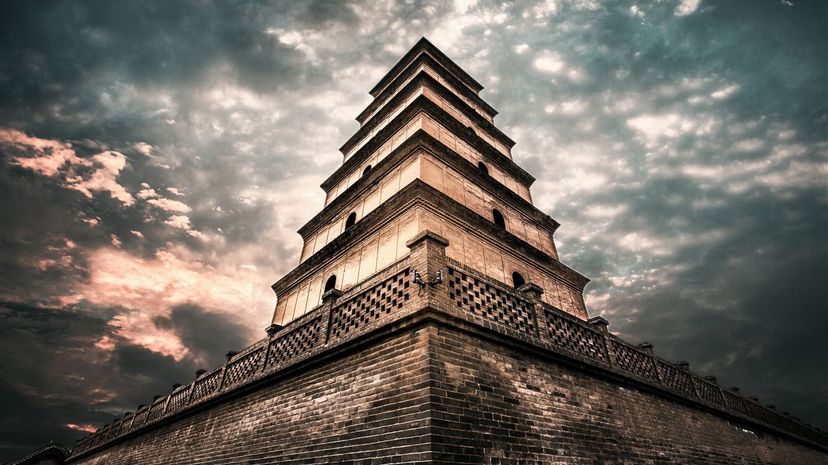 Image: Linghe Zhao / Moment Open / Getty Images
About This Quiz
If it weren't for a certain tower, visitors to Tuscany might skip right over Pisa and head straight to larger cities like Florence, Milan or Genoa. Yet the 800-year-old bell tower of the Pisa Cathedral continues to draw a staggering number of tourists to this town on the Arno River. They come to marvel at the marble tower, which sits at an odd angle in the Piazza del Duomo or Cathedral Square. Rising 183 feet above the ground, the structure tilts to one side at a roughly 4-degree angle, making it appear that it's about to topple over at any moment. To keep the pillar standing strong, tourists position themselves all around the square, hands pressed in front of themselves as friends capture photographs of them supposedly supporting the tower's load. Pro tip — it's almost as much fun to watch these tourists pose for photo ops as it is to actually tour the tower and take in the view!
And yet, while the Leaning Tower of Pisa gets all the attention, it's not the only spire tilting towards the Earth. In fact, the angle of the Pisa pillar isn't even all that extreme, compared to others around the globe. So how did these towers get their tilt? Some lean simply due to faulty engineering, such as building on unstable soil or failing to create an adequate foundation to support planned loads. Others were built to last but ended up listing to one side, thanks to earthquakes, floods or even acts of war. Finally, some of these towers were designed this way on purpose, with the pitch meant more as a feature than a flaw.
Know where the world's slanted spires can be found? Prove it with this quiz!