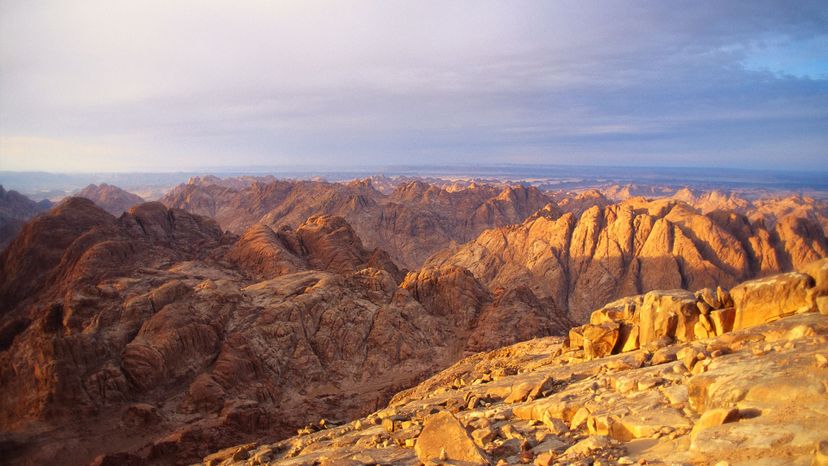 Image: robertharding/DigitalVision/Getty Images
About This Quiz
Welcome to a very special quiz that tests your knowledge of Old Testament locations. Give your best guesses on Bible whereabouts that are based on the story highlights provided. These place names are not the most recognizable, but most stories filtered here are about the children of Israel ... their wins, losses and relationships with the territories they occupied. Familiar Old Testament personae, like Joshua, Moses and Saul, make quite a few appearances on this exam.
You need not go any further than the Old Testament to get your fill of thrills and mystery. Old Testament stories are loaded with shocking beginnings and surprise endings. If nothing else, this quiz will remind you of the epic tales you never expected to see in the holy book. You probably remember the brimstone-and-fire ordeal at Sodom and Gomorrah, but does the massacre at Michmash ring a bell? Israelite warriors shocked the Philistines so thoroughly at this location that the mighty Philistines started slaughtering each other!
You'll find that story and more in this quiz of Old Testament intrigue. Grab some popcorn and enjoy these sacred storylines!