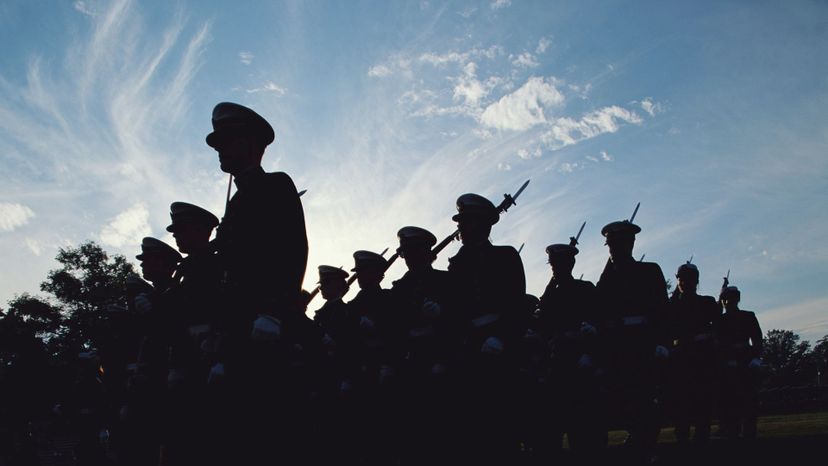 Image: Paul Souders/DigitalVision/GettyImages
About This Quiz
With a total of over two million people on active duty and in reserve, the U.S. has one of the largest militaries in the world. With that many people, a unique culture will form—and one way to create a culture is through language. 
The U.S. military has many general jargon terms that are used across its branches. For example, midnight is called "balls," because with military time (or a 24-hour clock), 00:00 looks like four balls. But when it comes to the term "bag nasty," although it means some sort of undesirable food that you have to eat, what's in the bag can vary depend on what branch you're a part of.
Under the Department of Defense (DoD), there are four branches of the U.S. military. These include the U.S. Army, the U.S. Marine Corps, the U.S. Navy and the U.S. Air Force. The military has three other uniformed branches—the U.S. Coast Guard, the U. S. Public Health Service Commissioned Corps and the National Oceanic and Atmospheric Administration Commissioned Officer Corps. For this quiz, we'll just be focused on the military under the DoD.
So are you Bravo Foxtrot (ready for action)? We wish you the best on this quiz! Good luck!
Paul Souders/DigitalVision/GettyImages