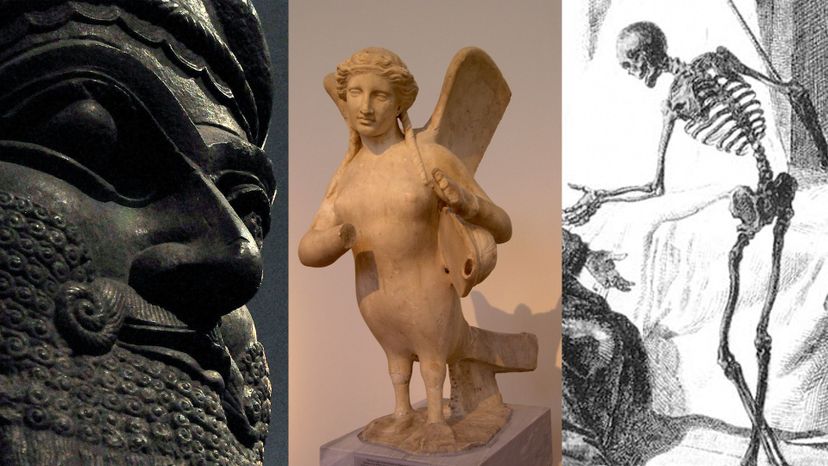 Image: Wiki Commons via Osama Shukir Muhammed Amin FRCP(Glasg)
About This Quiz
MONSTERS! One thing cultures from around the globe share is a love of creating legendary beasts! They might alight from the heavens and tear you apart with bronzed claws, breathe fire upon your thatched roof cottage, or even turn you to stone with a mere glance. They might be conquered by clever heroes, or be nigh indestructible juggernauts of destruction. In darkness they stalk, seeking bloody vengeance, the blood in your throat, or the very dreams in your mind! 
There are fewer places where people have shown more creativity than in the invention of the monstrous. Whether the strange dreams of a bored shepherd or the calculated creation of a canny elder, monsters teach us both what a culture fears and what a culture values. A monster will prey on the lazy, or the gluttonous, or the indiscreet, and these things teach us lessons about the mother culture's preferred virtues and most feared vices. In this way, the monstrous becomes a pedagogue of sorts, a sort of homespun morality tale designed to keep society together.
How much do you know about the world's most terrifying, monstrous beasts of legend? We have created a list of some of the most notorious, the most terrifying creatures to ever haunt the dreams of humankind. Can you identify them?
Wiki Commons via Osama Shukir Muhammed Amin FRCP(Glasg)