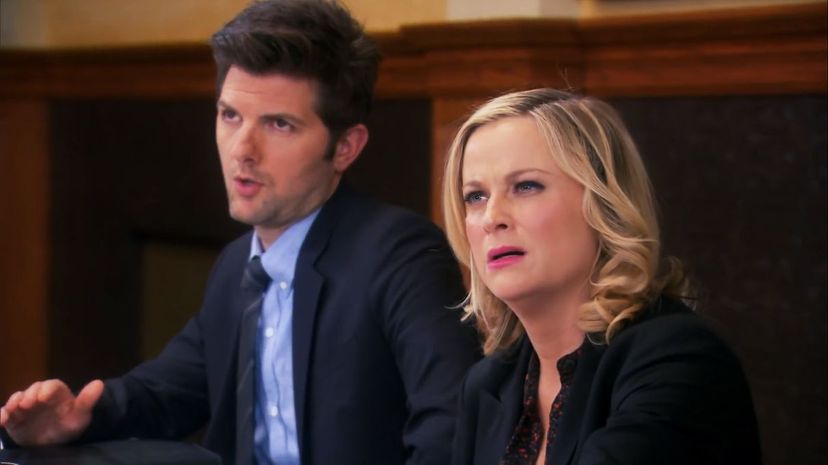 Image: NBC
About This Quiz
Sure, there are a lot of great shows on television, but if we're being honest, nothing has ever made us laugh quite as hard as "Parks and Recreation." Between Ron Swanson eating ALL the breakfast food to Donna and Tom's "treat yo' self," it's as if the show had a direct line to our funny bone. You too? We thought so! To commemorate one of the best shows EVER, we've put together a quiz to test your fan status. Can you match all theses "Parks and Rec" quotes to the character?
Even true fans will find this quiz to be as difficult as telling whether or not April is actually being serious. You may know which character said "Ovaries before brovaries," but who calls wine "crying juice"?  Is it Leslie or Ben who named their calculator "Dr. Buttons"?  We know you're itching to show off your "Parks and Rec" knowledge! 
Whether you've just binged the entire series or have been meaning to rewatch your favorite episodes for a while, take our quiz to see if you can match the "Parks and Rec" quotes to the character. Once you're done, pass it along to all your friends who've never watched Leslie and the gang because they love "The Office" so much. Show them what they're missing!