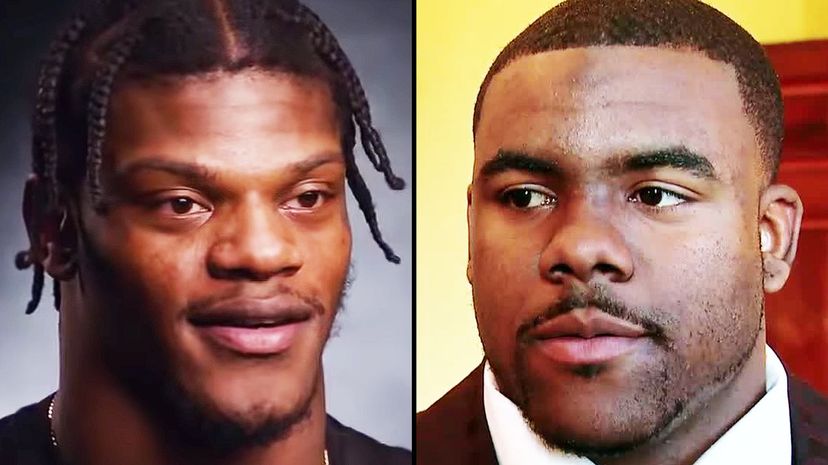 Image: ESPN via YouTube / Wiki Commons by White House
About This Quiz
It's fourth-and-1 in the final minutes of the game, and a team needs to score to secure the victory. That means they have to put it all on the line and go for the first down. The best teams in the league have two options in this situation: throw the ball or run it. Of course, the only way that a defense will fear both a pass play and run play is if an offense has an elite quarterback and running back on the field together. If that's the case, then all options are open.
When looking at the landscape of the NFL, the 32 offenses across the league wouldn't be complete without the QB and RB duos that make those offenses versatile against the top defenses. After all, few offenses find success throwing the ball 50 times a game. That's where a running back comes in, as they not only save a quarterback's arm but also relieve some of the pressure from pass rushers keying in on the signal caller.
How familiar are you with every backfield in the NFL? Whether they play for a playoff contender or a team trying to rebuild, these backfield tandems can be seen competing every week during football season. When you're ready, see how competitive you are by tackling this quiz.
ESPN via YouTube / Wiki Commons by White House