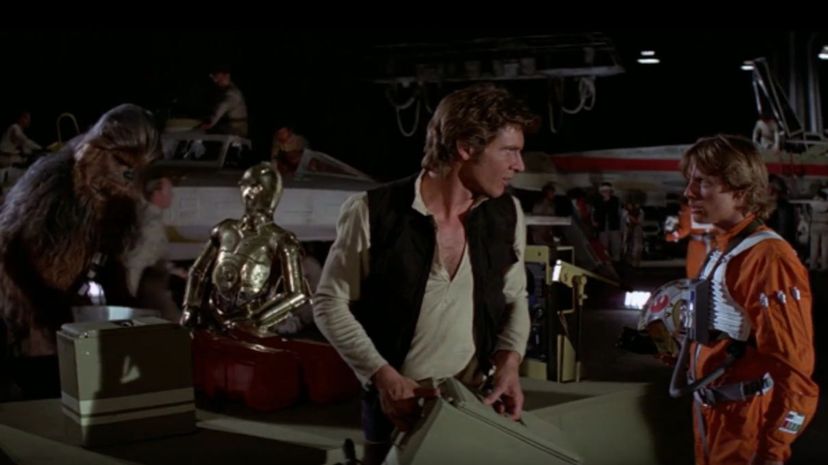 Image: Lucasfilm
About This Quiz
It's no surprise that many diehard Star Wars fans — and even some casual ones — can quote from the movies extensively. The saga has provided a wealth of memorable lines, some funny, some deep and some inspirational! Just think of some of Darth Vader's most chilling lines. When he tells an underling, "Don't fail me again," you can almost see the other character quaking in his boots! And when he squeezes Admiral Motti's windpipe through the power of the Force and menacingly rumbles, "I find your lack of faith disturbing," you find yourself holding your breath too!
Star Wars quotes are often applicable in everyday life too. Walking down a dark alley at night, you might find yourself mumbling, "I've got a bad feeling about this" or even "Help me, Obi-Wan Kenobi. You're my only hope." Whenever you have trouble focusing on a task, you might repeat Gold Five's advice: "Stay on target." And when you suspect that someone is trying to trick you, you can holler, "It's a trap!" to get everyone's attention straight away!
See how well you recognize these quotes from all the Star Wars films. Feel the Force flowing through you as you take the quiz, guiding you to the correct answers!