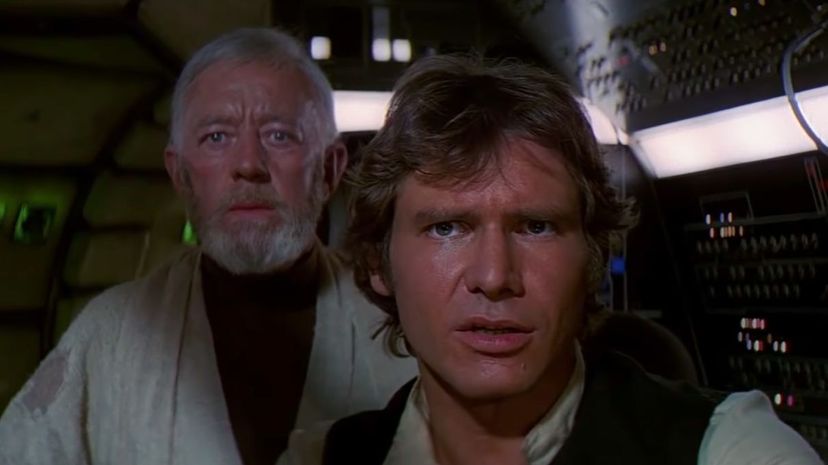 Image: Lucasfilm
About This Quiz
A long time ago, there were only three "Star Wars" films. Yes, it sounds like eons ago! The original trilogy introduced audiences to the iconic characters of Luke Skywalker, Han Solo, Princess Leia, Darth Vader and a host of aliens, droids and stormtroopers. Fans of the trilogy had a three-part story with a satisfying arc showing Luke's transformation from a naive farmboy to a confident Jedi. But for years afterward, people always asked creator George Lucas, "Is there more?"
For years, Lucas insisted that he was done with the "Star Wars" story, until the late 1990s, when he announced a prequel trilogy! Fans rejoiced but built up high hopes for the new films. Would they live up to their fond memories of the original movies? As the prequel films came out, the reaction from fans was mixed. Audiences got to see Anakin Skywalker's descent from a heroic Jedi to the twisted villain Darth Vader, part machine and part man. They also witnessed the fall of the Jedi Order and the birth of Luke and Leia, setting up the original trilogy neatly.
In 2015, a new era in the "Star Wars" fandom began with the release of "The Force Awakens." Now with Disney in charge, there has been a slew of new movies released with new, intriguing characters. No one knows yet what the future holds in the "Star Wars" universe, but fans are anxious to find out! So if you're eager to prove your "Star Wars" knowledge, covering all the films made thus far, take this quiz ... and take your first step into a larger world!