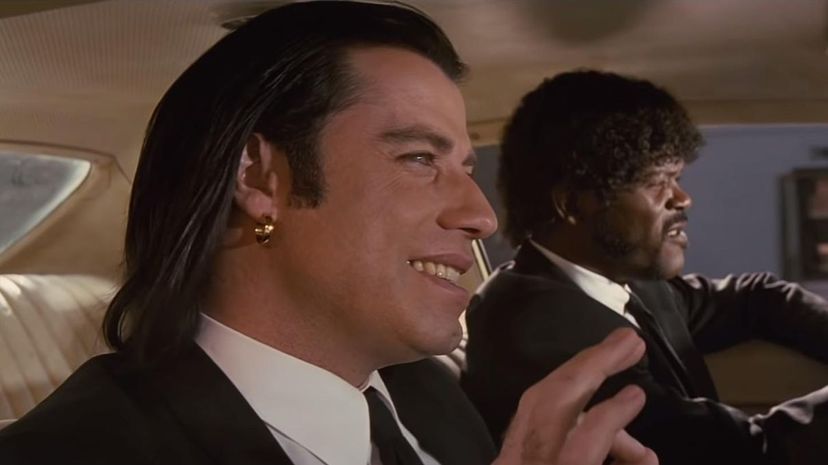 Image: A Band Apart/Jersey Films
About This Quiz
Quentin Tarantino is, hands down, one of the greatest film directors of all time. The movies he's made are not just exciting, but they're also thought-provoking, always entertaining, chock-full of amazing performances from incredible actors both old and new and, of course, they're quotable. So very quotable. After "Pulp Fiction" burst onto the scene, you couldn't have a conversation about film without someone mentioning it and someone quoting from it extensively. You can still buy that infamous wallet all over the place to this very day. 
Tarantino has gone on to direct nine films in his career, and each one has been a standout in its own way. Though themes may be repeated and he's fond of using the same actors, again and again, each film has been its own unique masterpiece that is incredibly rewatchable and enjoyable. 
If you consider yourself to be a Tarantino fanatic and you know everything from "Reservoir Dogs" to "Jackie Brown" like the back of your own hand, if you can tell a quote in the voice of Mr. Pink from one in the voice of John "The Hangman" Ruth, then you should have no problem matching all of these memorable Tarantino quotes to the movies in which they appeared.