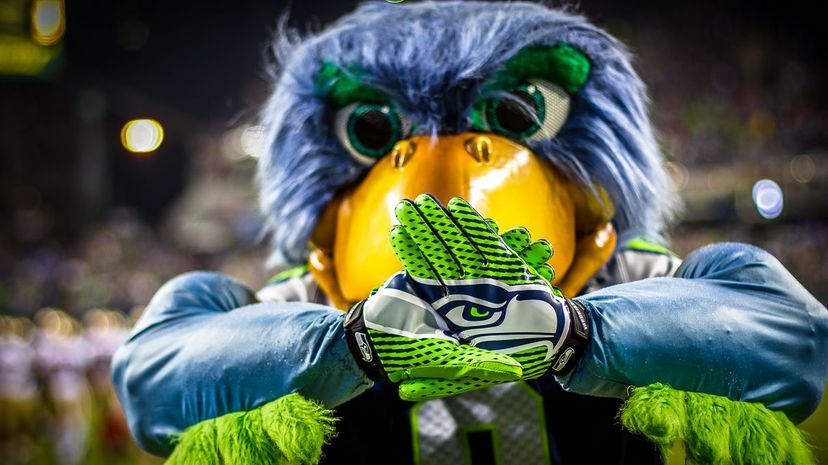 Image: Wiki Commons by. Philip Robertson
About This Quiz
From the Miami Marlins of MLB to the Seattle Seahawks of the NFL to the Toronto Raptors of the NBA to the Arizona Coyotes of the NHL, there are a ton of jobs around the sports' world for mascots to fill. How well do you know these entertaining and comical jokesters? Here's your chance to find out just that. 
From an outsider's point of few, mascots may seem like an insignificant part of a game. After all, they're just costumed pranksters who rile up the other team's players, occasionally to the point of anger or violence. (Just wait until you hear about the Philadelphia Phillies mascot.)
The reality, however, is that mascots have a very important role in their communities. Aside from attending games, where yes, they can be annoying, they also take part in community events, such as going to schools and charity fundraisers. Some mascots will even put on dangerous stunts, like jumping off of arenas, to entertain their fans. 
Are you ready to match all of these mascots to their respective teams? Can you get them correct across all sports, or will you have to rely on the hints when you get to the hockey questions? 
When you're ready to test out your mascot knowledge, get started and see if you know some of sports' greatest entertainers!
Wiki Commons by. Philip Robertson