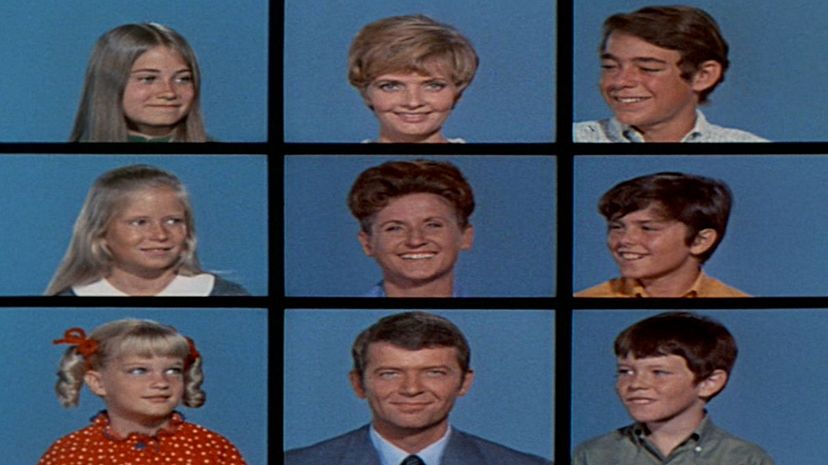 Image: Wikicommons by paramount
About This Quiz
There were 117 episodes of "The Brady Bunch" across five seasons in the 1970s. Audiences loved the dynamic of a mixed family dealing with a lot of kids, a lot of opinions and a lot of real-world issues in a way that was funny and entertaining. While some episodes focused on the issues faced by parents Mike and Carol, and even a few dealt with the housekeeper Alice, or cousin Oliver, most of the episodes dealt with the six Brady siblings. Whether it had to do with Greg and his burgeoning music career, or Marcia and her popularity at school or the trials and tribulations of being a middle child like Jan and Peter, there were storylines that every fan could relate to. That's what kept the show going strong and keeps it popular even today. 
With so many episodes and so many kids, you might have some of the storylines a little mixed up in your head. So let's see if you can remember which kid matched up to which storyline. Was it Bobby or Peter who found that Tiki when they were in Hawaii? Who was it who got that job working at the ice cream parlor? Or the one at the school paper? And just how many kids got a lead in the school play over those five years? 
If you remember your Brady Bunch history, take the quiz and show your stuff.