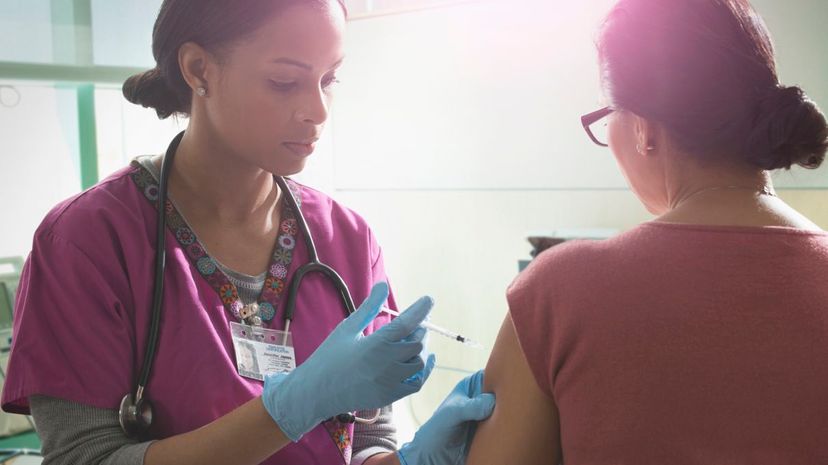 Image: Jose Luis Pelaez Inc / DigitalVision / Getty Images
About This Quiz
The history of vaccination is older than most people realize. While some of the most significant strides in this medical field took place in the late 1800s and early 1900s, there had been early variations on the idea of exposing yourself to an illness to gain immunity, dating back as far as the 10th century in China. For example, people inhaled powdered scabs taken from smallpox victims in order to have minimal exposure and then develop an immunity to the disease. The basic theory was: what doesn't kill you makes you stronger. Everyone has heard this saying, which, in the case of vaccines, is oddly accurate.
In the 1700s, a man named Edward Jenner discovered that farmers exposed to a mild case of cowpox wouldn't contract smallpox. One hundred years later, Louis Pasteur followed in Jenner's footsteps and developed vaccines against strains of cholera and anthrax. And then in modern times, Maurice Hilleman and other experts dedicated their lives to eradicating as many diseases as they could by developing vaccines to combat them. It's been a long road, and many lives have been lost, but many others have been saved. 
So let's see what you know about vaccines and the diseases they can prevent!