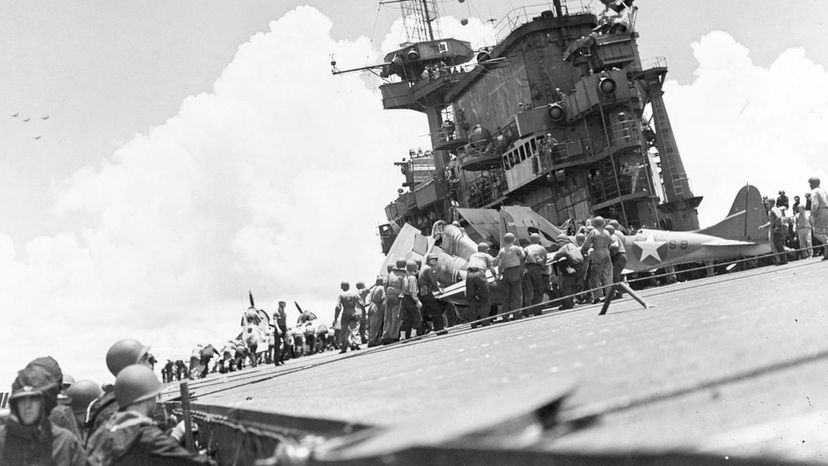 Image: U.S. Navy via Wiki Commons
About This Quiz
The Navy uses many kinds of ships for many different reasons. There are the aircraft carriers that act as a hub on the water for the planes of the Air Force and Navy, and there are submarines that can attack and defend. Throughout history, there have been many different ships, some that even share the same name. If you can remember the names, then there's only one thing left to find out. Do you remember the battles that they fought in?
Do you know which battle the USS Constitution fought in? What about the battle that the USS Nautilus (SS-168) was part of? Do you know the name of the battle the HMS Duke of York took part in? There are so many ships and battles to remember, that knowing the period of both parties might help you out here!
Do you know the ships that fought in the attack on Pearl Harbor? What about the ships used in the Battle of Santiago of Cuba? Can you name a ship that was used in the Battle of Midway? It may sound hard, but we think that you'll ace it!
So, if you think you're an expert on the Navy, then what are you waiting for? Take the quiz to see how well you really know your naval ships and battles!