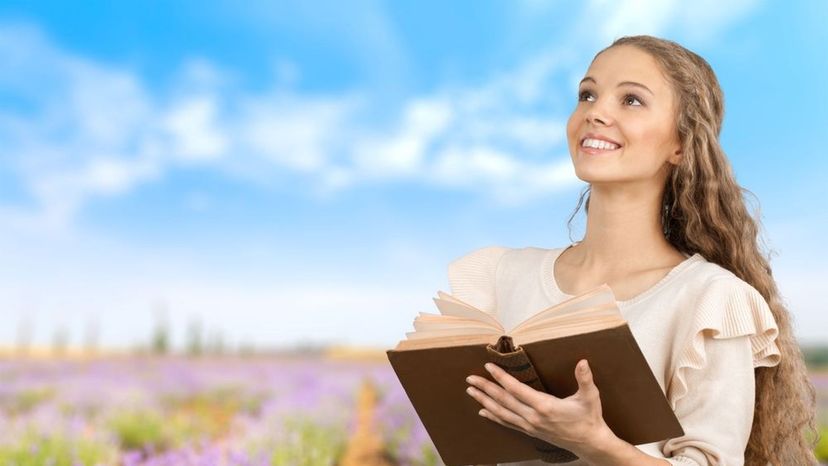 Image: Shutterstock
About This Quiz
Tests do not get any easier than this one! Take this so-simple Bible quiz and match the right female to a Bible passage provided. Now's your chance to focus on the holy women of ancient days, many of whom are not identified by name. But this quiz sifts the names of the most prominent dames who do amazing things throughout the good book.
Their biblical stories are often beset by adversity, charitable works or sinister intent. If she's mentioned, the female character pioneers the plot twists in biblical narratives. She's either upheld as an ideal or debased as a seriously flawed villain worthy of rebuke. Her goodness bolsters the male's social or spiritual status, her mistakes inform his decisions and her evil destroys him utterly. Consider Michal and David, Zeresh and Haman the Agagite, and Herodias and John the Baptist, respectively.
To better assist you, we've loaded each question with Bible verse, book and corresponding chapter info. That way, you can easily eliminate wrong guesses if you possess even the vaguest knowledge of Old and New Testament narratives. See? It's that simple! Scroll on to select correct names!