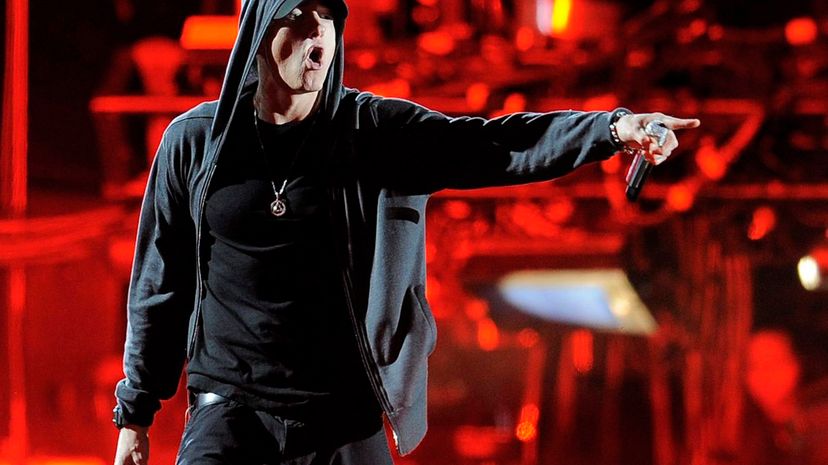 Image: AP Photo/Chris Pizzello, Fil
About This Quiz
Born Marshall Bruce Mathers III, Detroit rapper Eminem is one of the world's most influential and best-selling artists of all-time. From the release of his debut album Infinite back in '96 to dropping Kamikaze at the age of 46, Slim Shady remains one of the most respected and feared lyrists ever to pick up the mic. Isn't that right, MGK? 
"You better lose yourself in the music, the moment
You own it, you better never let it go
You only get one shot, do not miss your chance to blow
This opportunity comes once in a lifetime you better"
In celebration of the Detroit rapper's 57th birthday, we want to know if you're a Renegade or just a lonely Stan? Find out how well you know Slim Shady's music by matching his most iconic songs to the correct album.