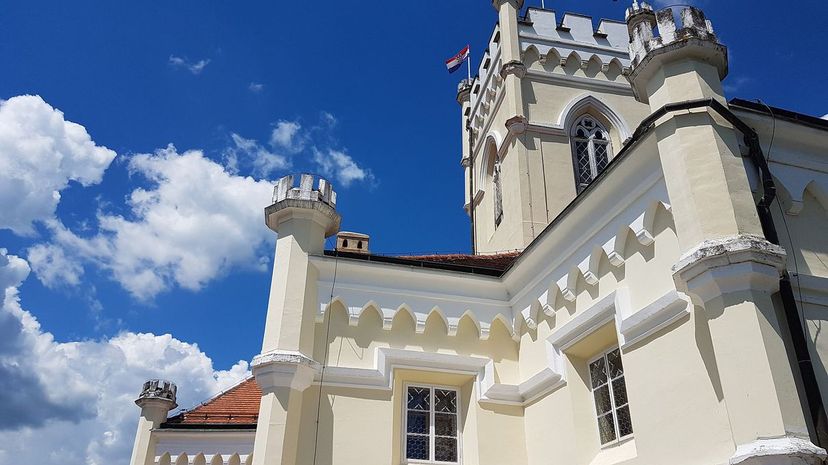 Image: Petra-81 via WikiCommons
About This Quiz
If you read fairytales or watched Disney movies growing up, you probably already have a little castle envy. All that glorious architecture is bursting with history, telling tales of romance, war and intrigue. It's what every little girl aspired to and what every boy would defend to the death. And don't get us started on moats and fire-breathing dragons!

Sprinkled throughout Europe, far and wide, many castles still stand, remnants of the past with stories to tell. For example, did you know that there's a castle in Germany that inspired the one portrayed in "Sleeping Beauty?" (It housed Germany's King Ludwig II before it caught the eye of Walt Disney.) Fairytale author Hans Christian Andersen had his favorite, which was in Portugal. There's even a castle in Slovakia where you can attend an international festival of ghosts or take a spooky candlelit tour.

Yes, it seems society — American, European and otherwise — is still fascinated by these stately structures. Which got us thinking, how much do you really know about Europe's castles? The hidden ones, the beautiful ones, the (gulp!) haunted ones? Flip through these 40 magnificent structures and see if you can pair them to the country where they can be found. Watch out for Dracula and the "gateway to Hell," though.