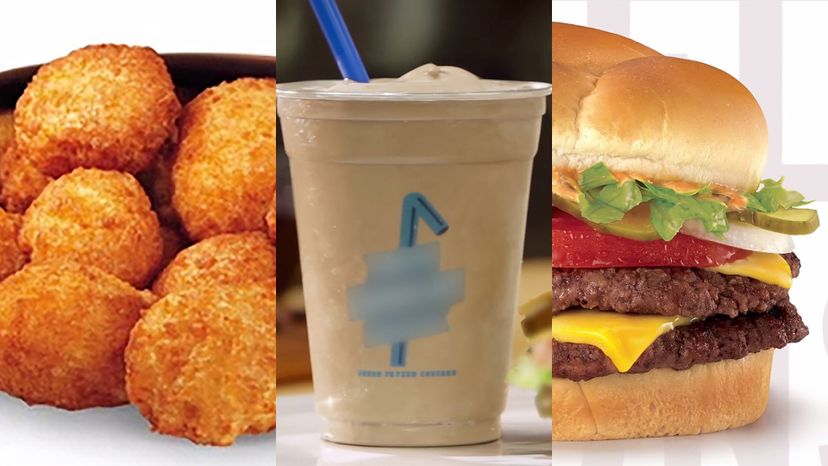 Image: Culvers/A&W
About This Quiz
Warning: If you're a fast-food lover, you may need to take this quiz with your favorite burger and fries in hand. And don't forget the milkshake! Or is that all wrong - are you a taco and cola type of person? Donuts and coffee? Whatever food your taste buds are craving, you'll probably find all your favorites in the quiz photos. Your challenge will be to match the fast-food chain to the hunger-inducing photo. Not a problem for those who are a maven of Mexican food, a connoisseur of chicken concoctions or a freak for fries. 
From McDonald's® and Burger King®, to In-N-Out Burgers® and Chick-fil-A®, there are more chains out there than you think. After all, there are more than 500,000 fast food places around the world. Over 25 percent of Americans consume fast food every day, according to a 2013 article reported on Sutter Health, Palo Alto Medical Foundation. And who frequents these fast-food joints most? Children between the ages of 6 and 14 eat fast food 157,000 times every month.
Maybe that's why the lines are so long. But let's cut to the chase. It's time to put your fast-food knowledge to the test. Take this quiz now or forever hold your piece of pizza.