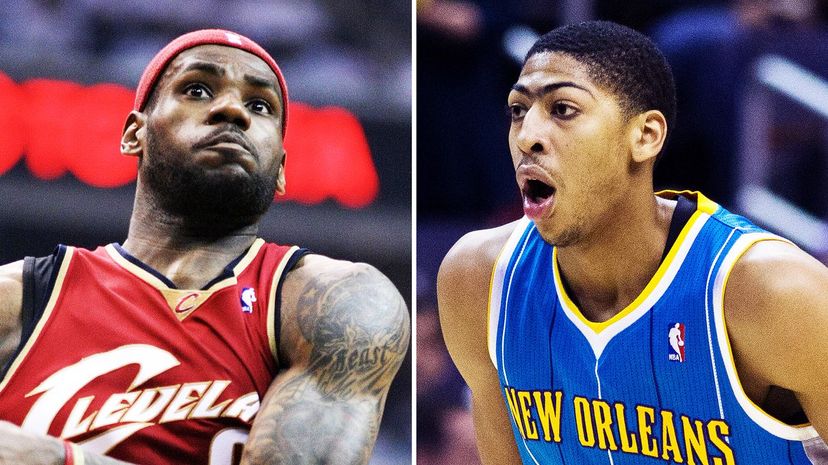 Image: Wiki Commons by Keith Allison
About This Quiz
Tom and Jerry. Peanut butter and jelly. Michael Jordan and Scottie Pippen. What do these three things have in common? They're all dynamic duos we have a hard time picturing separately. Of course, this quiz isn't about cartoons or sandwiches, but that last one ... that's the one we want to key in on.
Jordan and Pippen were like salt and pepper ... like macaroni and cheese ... like milk and cookies. They just went together. With Jordan's offensive prowess and Pippen's stifling defense, the pair took over the National Basketball Association in the 1990s, winning six championship titles together. Sure, Jordan was a phenom by himself, but it wasn't until Pippen came along that Jordan fully came into his own. The chemistry between the two was undeniable, and the Bulls have the trophies to prove it.
Of course, the Jordan-Pippen combo hasn't been the only dynamic duo the league has seen. The late, great Kobe Bryant was one-half of a few fearsome twosomes. Wilt Chamberlain paired up a few times to roll over opponents. And though he doesn't have quite as much history, LeBron James has paired up well with other superstars in duos that may in time be considered among the best ever.
So now it's time for you to hit the court, er, quiz. We've named the iconic duos; now, you tell us where they played. Can you score a double-double?