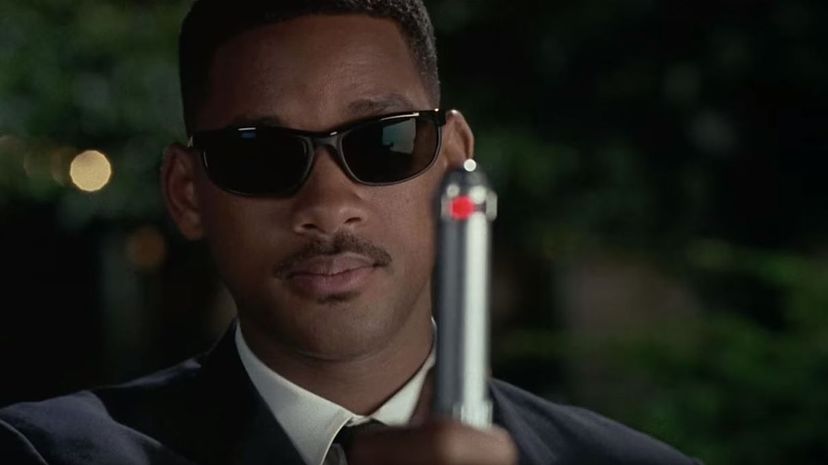 Image: Sony Pictures Releasing
About This Quiz
Over the past 27 years, Will Smith has become one of the most popular and recognizable movie stars on the planet. From starring in the hit TV series The Fresh Prince of Bel-Air to being cast in unforgettable classics like Bad Boys, Independence Day, and Men in Black, the Philadelphia native truly has done it all! 
Since making his film debut as Manny in the 1992 drama, Where the Day Takes You, Smith has appeared in over 50 movies during his spectacular career. Over the years he's been nominated for two Academy Awards, five Golden Globes, and won four Grammy Awards. His first Oscar nomination came in 2002 for his performance in the sports drama, Ali, and the second a few years later for his tear-jerking portrayal of Chris Gardner in the 2006 autobiographical drama, The Pursuit of Happiness. 
In celebration of Will Smith's 51st birthday, we created a special quiz to test your knowledge of the actor's most iconic movie quotes. Put your movie memory to the test with today's Will Smith-themed trivia! Do you have what it takes to help Agent K protect Earth from an alien invasion or will you flunk-out of the MiB and be forced to watch from the sidelines? There's only one way to find out... Good luck!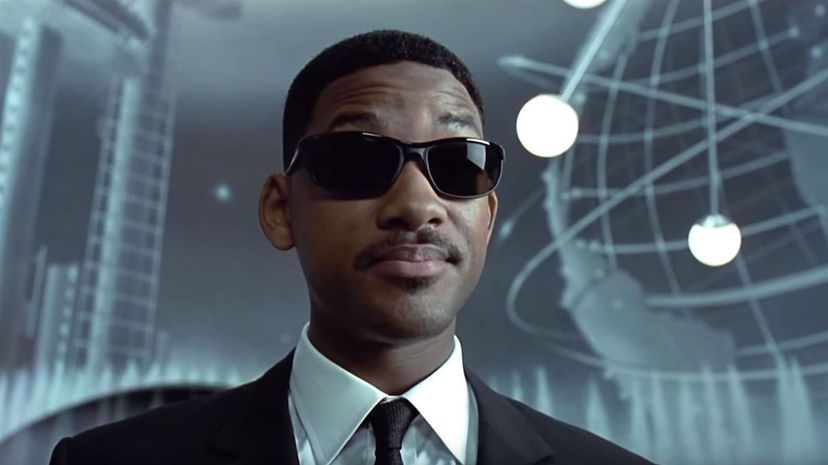 'Men in Black' was released in summer of '97 and is based the comic book series of the same name created by Lowell Cunningham and Sandy Carruthers. The film was a huge success, grossing roughly $589.4 million against a $90 million budget.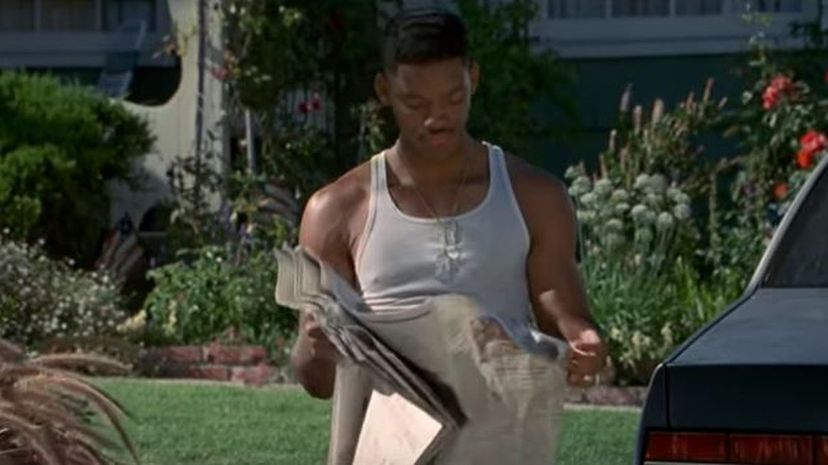 The U.S. military originally agreed to support 'Independence Day' by allowing the crew to shoot scenes at their military bases, but they quickly revoked their offer after learning of all the Area 51 references.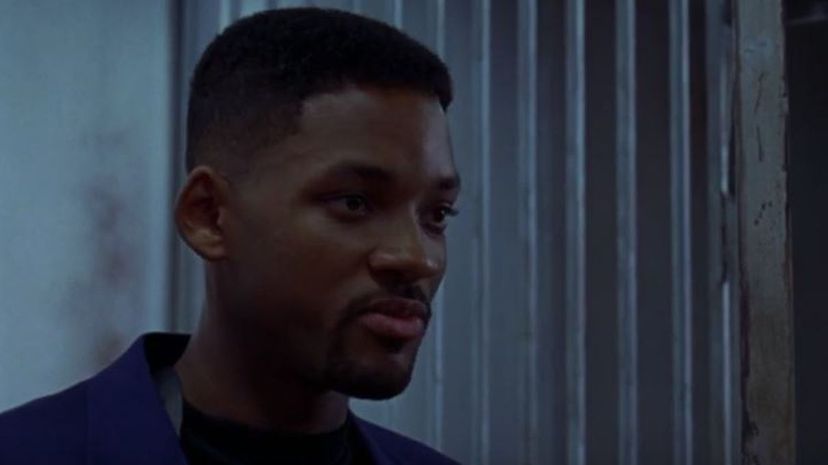 'Bad Boys' happens to be Michael Bay's directorial debut. Initially, the role of Mike Lowry was intended for Arsenio Hall, but Bay changed his mind after seeing Will Smith in an episode of 'The Fresh Prince of Bel-Air.'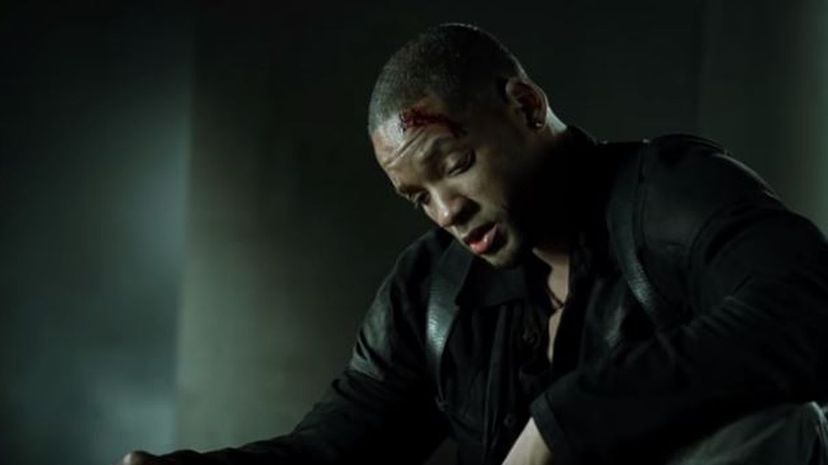 In the film, Will Smith's character drives a concept car called Audi RSQ and it was designed exclusively for the movie. 'I, Robot' was a success, grossing roughly $347.2 million against a $120 million budget.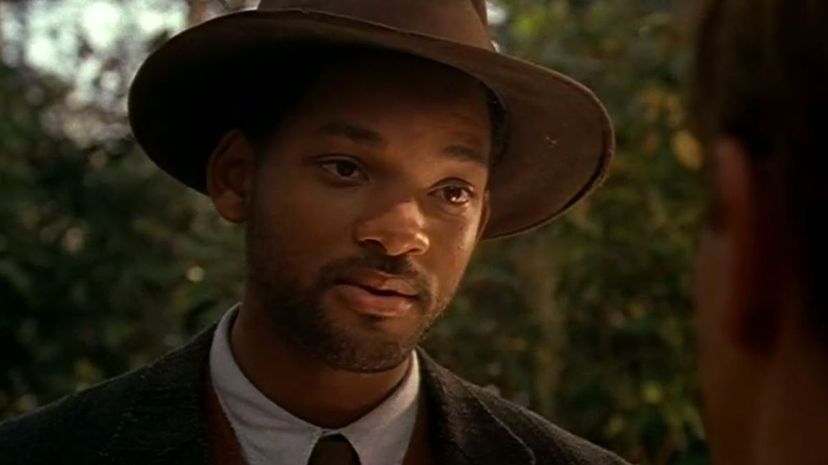 The Legend of Bagger Vance
Initially, the roles lead roles of Bagger Vance and Rannulph Junuh were going to be played by Morgan Freeman and Robert Redford, but after some careful consideration, Redford decided to cast Will Smith and Matt Damon.
The Legend of Bagger Vance
Released on June 30, 1999, 'Wild Wild West' features a supporting cast of Kenneth Branagh, Salma Hayek, Ted Levine, and M. Emmet Walsh. Fun fact: Will Smith turned down a lead role in 'The Matrix' to star in 'Wild Wild West,' a decision the actor most certainty regrets.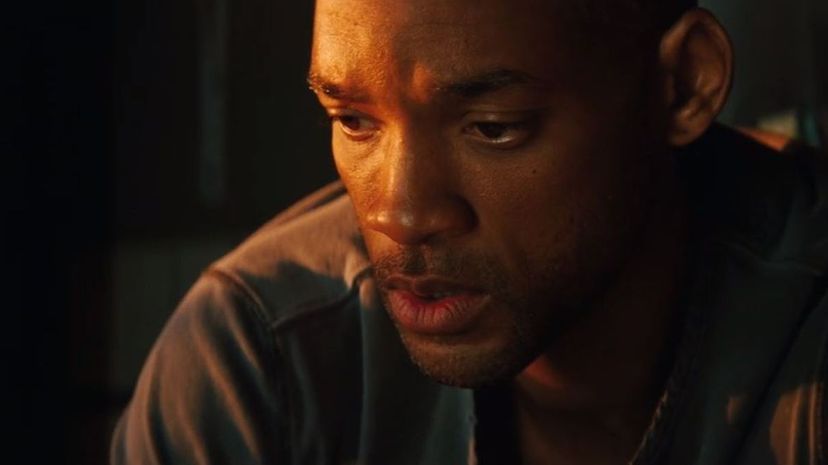 'I Am Legend' is post-apocalyptic horror film directed by Francis Lawrence and starring Will Smith as Dr. Robert Neville. The movie is based on the 1954 novel of the same name by Richard Matheson.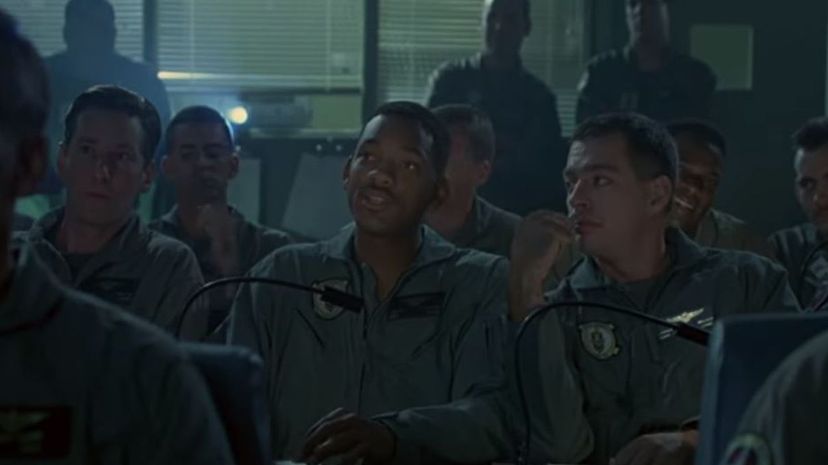 20 years after 'Independence Day' was released a sequel, 'Independence Day: Resurgence,' was released starring Liam Hemsworth, Jeff Goldblum, Bill Pullman, and Maika Monroe. Despite pulling in roughly $389.7 million, the sequel was panned by critics and considered a box office disappointment.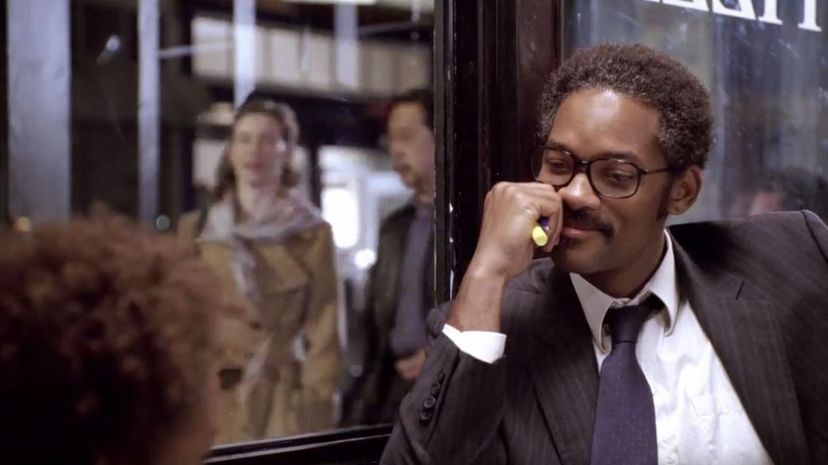 The Legend of Bagger Vance
'The Pursuit of Happyness' was Jaden Smith's first movie role was with his famous father. Jaden played Christopher Gardner, the five-year-old of medical device salesman Chris Gardner. The film earned Will Smith his second Oscar nomination.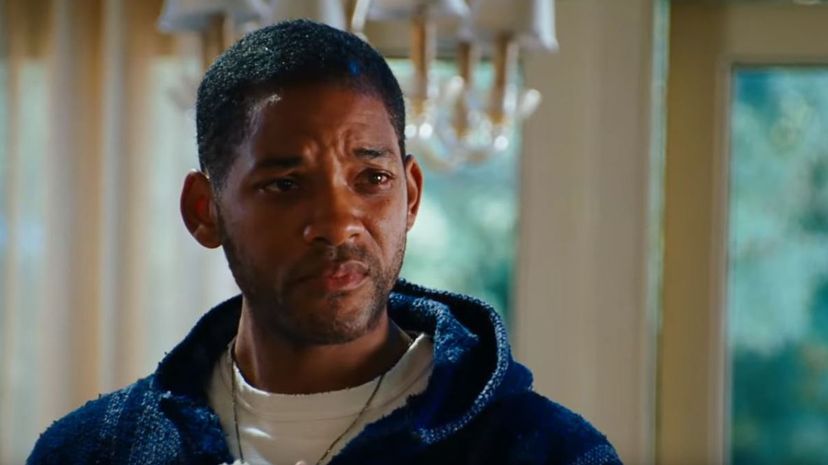 'Hancock' stars Will Smith, Charlize Theron, and Jason Bateman. Fun fact: Hancock is mentioned in Family Guy's season 8 episode 'Big Man on Hippocampus.' The 2008 movie is offered as an in-flight movie on a plane.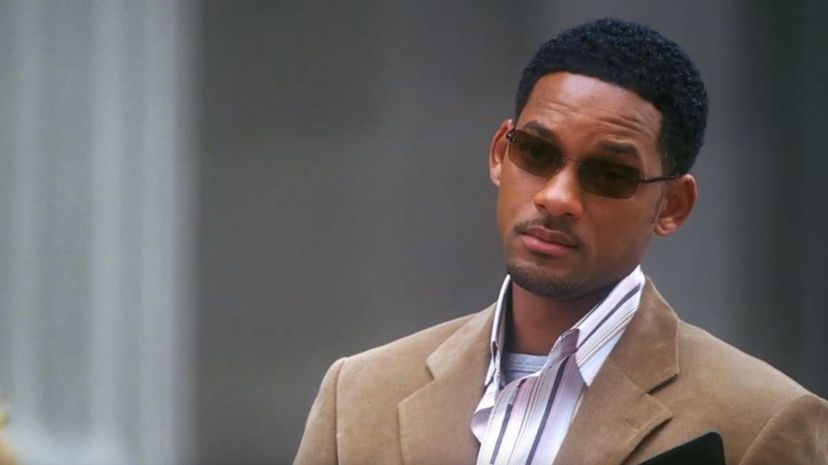 'Hitch' follows the story of a professional dating consultant who makes a living teaching men how to woo women. The 2005 romantic comedy stars Will Smith, Eva Mendes, Kevin James, and Amber Valletta.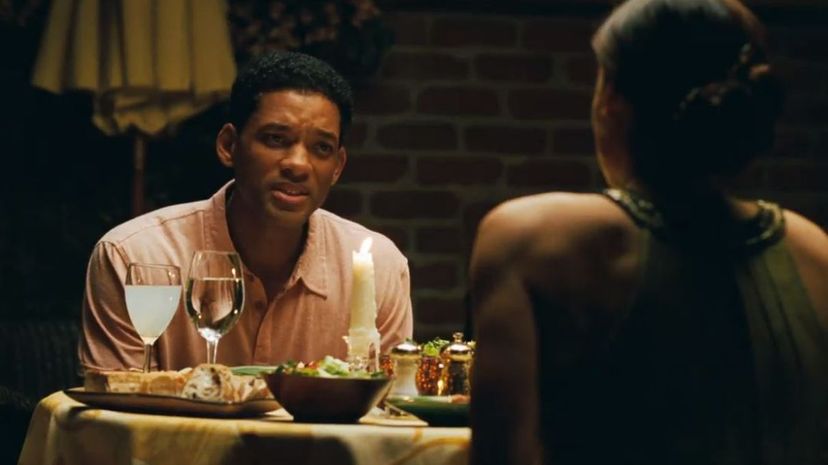 Six Degrees of Separation
Directed by Gabriele Muccino, 'Seven Pounds' tells the story of a man who sets out to change the lives of seven people. Despite negative reviews, the 2008 drama grossed $168 million against a $54 million budget.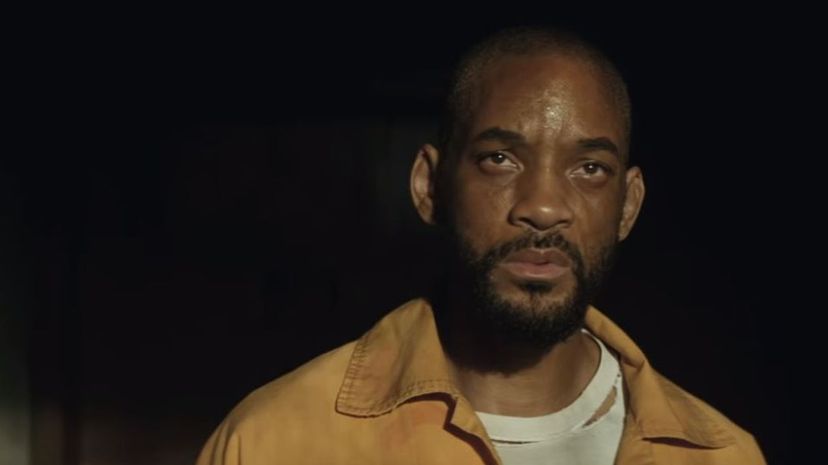 Directed by David Ayer and released on August 5, 2016, 'Suicide Squad' featured the star-studded cast of Will Smith, Margot Robbie, Joel Kinnaman, Cara Delevingne, Viola Davis, Ike Barinholtz, Scott Eastwood, and Jared Leto.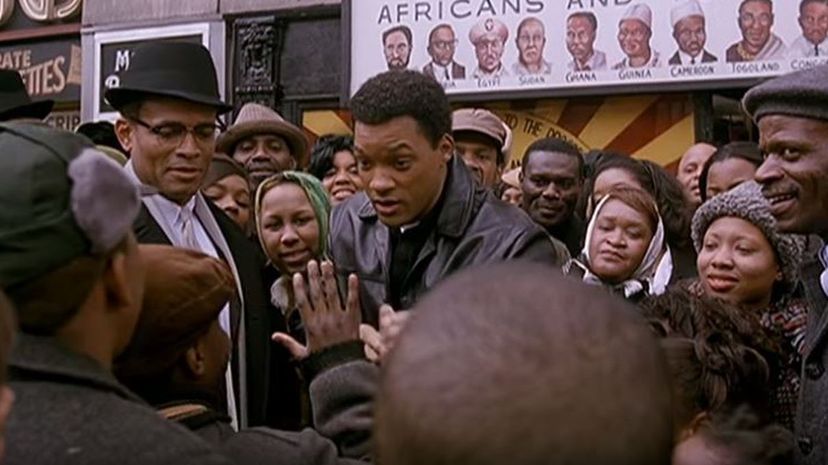 Michael Mann's 'biographical sports drama stars Will Smith as boxing legend Muhammad Ali, Jamie Foxx as Drew Bundini Brown, and Jon Voight as Howard Cosell. Despite positive reviews, the film was a bust at the box office, grossing $87.7 million against a $107 million budget.
Six Degrees of Separation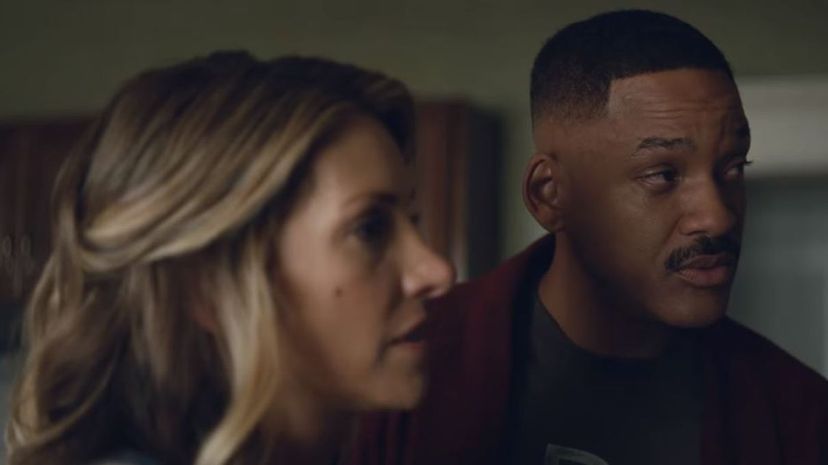 Released in 2017, 'Bright' follows a detective named Daryl Ward and his Orc partner Nick Jakoby as they attempt to find and protect a powerful wand before evil creatures do.