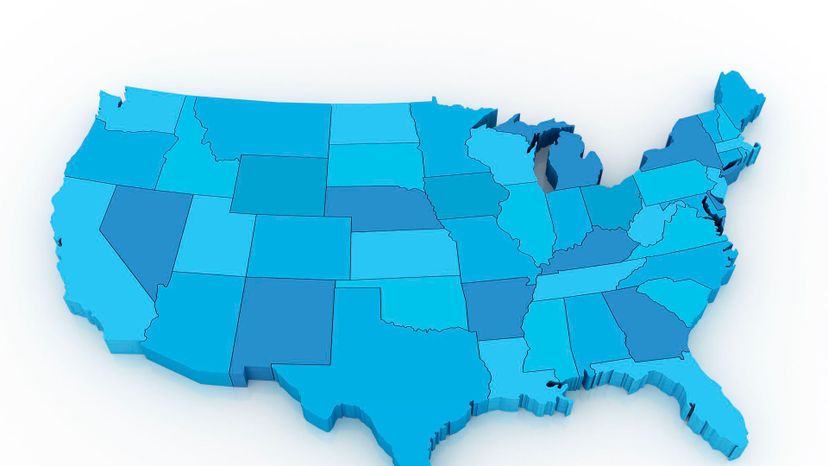 Image: yesfoto / E+ / Getty Images
About This Quiz
Sure, you know all about the fifty states and you could probably tell which ones they were if you saw pictures of them, were told their capitals, given their abbreviations or given a clue about them. But what if we just showed you the outline? Could you name some or all of the US states from their outlines alone? 
Today, we want to test your knowledge of most of the United States of America. So we're going to erase just about everything from the pictures of each of the states, except its outline. You'll need a working knowledge of all fifty states, whether they're square, long or totally weird looking, because you won't know which of the fifty we're going to choose. Embed these shapes in your memory so that you can ace this quiz. 
But if you feel like you already know what they look like, go ahead and get started on this quiz. Just how many of the forty will you know? And how many will you get wrong? It's time to find out in this quiz.