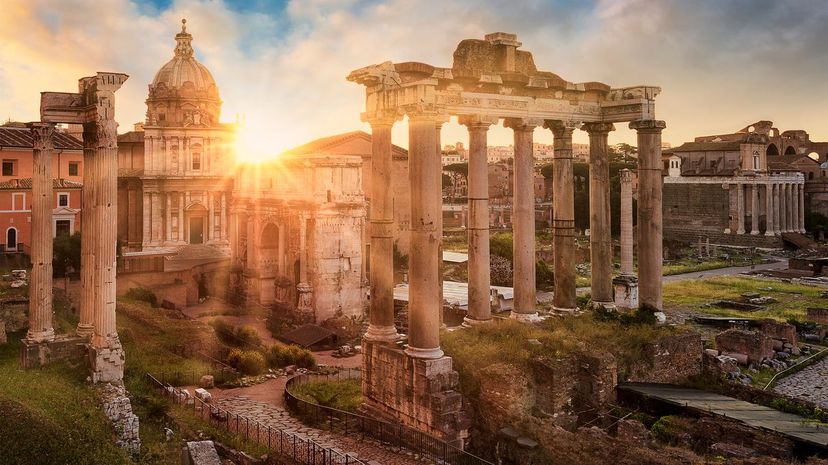 Image: Harald Nachtmann / Moment / Getty Images
About This Quiz
The influence of the Roman Empire cannot be overstated. The fact that the term "pax," as in "Pax Americana," is still in use is proof that the Pax Romana was an important part of human history. Ancient Rome was far from being a perfect government, but its combination of ambition, organization, civic loyalty and social contract meant that when Rome decided to do something, it usually got done. From the Pillars of Hercules in the west to the furthest reaches of the empire in the east, Rome stamped its culture on every people it conquered, leaving behind the foundations for learning and recordkeeping that allowed the current world order to rise from the ashes of the Dark Ages.
Of course, Rome was hardly a benevolent force. Rome brought its culture at the point of a spear, with its legions marching across the known world to gather resources and slaves for Rome herself. When temples burned, their valuables were turned into coin to build Roman monuments. For every slave taken in the boundaries of the empire, a Roman emperor would take a bath in milk and pearls. The rulers of Rome, clad in Tyrian purple, lived lives of comfort while the work of slaves kept the machine of state running. 
Do you know the history of Rome? Could you name her many conquests?
Harald Nachtmann / Moment / Getty Images