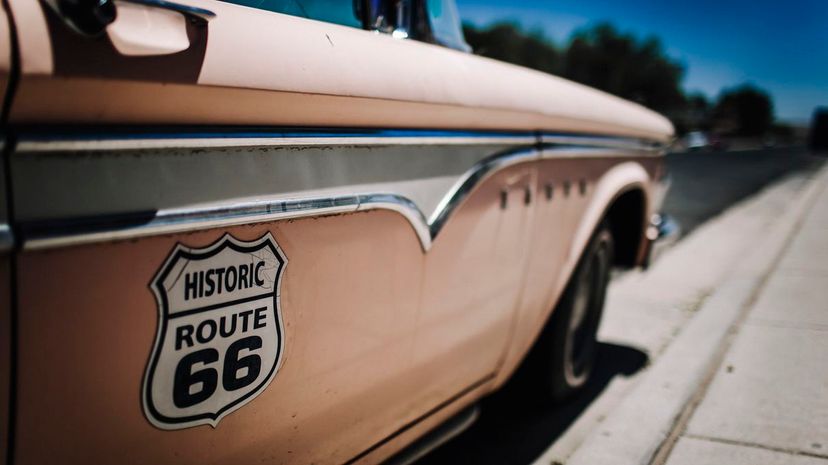 Image: maydays / Moment / Getty Images
About This Quiz
You can learn about America from a book or through videos, but to really get a feel of the country and what makes it unique on the world stage, you need to immerse yourself in it. You need to meet the people and see what excites them. You need to know what makes them tick.
For decades, one of the best ways to get this kind of knowledge has been found on Route 66. 
Also known as the "Main Street of America," U.S. Route 66 starts in Chicago, goes through Illinois and then turns west, cutting through the Southwestern United States. The route, which is 2,448 miles long, is one of the most picturesque drives available in the country and goes through many terrains and through many cultures to expose travelers to a healthy cross-section of the American experience.
First established in 1926, U.S. Route 66 was the primary way people went from east to west (or back) by road. The Interstate system that came in the 1950s and '60s by and large replaced large sections of the Route, but the mystique it created endured. Traveling west via Route 66 is a "bucket-list" item for many, and the path has grown its own culture over the years, with motels, diners and ... strange attractions vying for their attention. 
Natural or man-made, iconic or kitschy, there's no better way to take a crash course in Americana than to take a trip down Route 66 and see the sights. This quiz will test your knowledge of the Mother Road of the U.S. Strap in — we're going on the ultimate road trip!