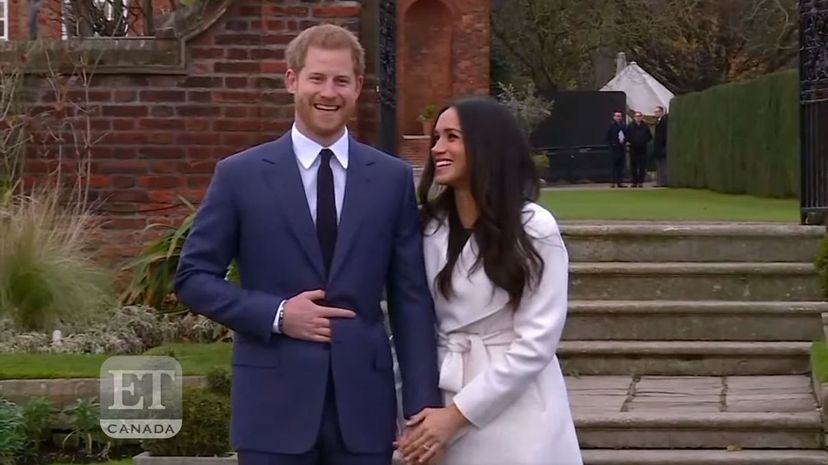 Image: ET Canada
About This Quiz
It's only been a few weeks since Harry and Meghan announced they were taking a step back from their duties with the British royal family to go after their own pursuits and become "financially independent." Since then, the couple has been spotted in Miami and on Canada's Vancouver Island. But, they have long been fond of travel, both separately and together.
Meghan, born and raised in the United States, had quite an extensive assortment of stamps in her passport long before she became the Duchess of Sussex. Those memories, captured on her Instagram, included her favorite shopping spots in Turkey, the best tapas in Spain and snaps from her best friend's bachelorette party in Greece. 
Thanks to his worldly mother, the late Princess Diana, Harry also got an early start exploring the world. His first "official" visit as a royal was to Italy with his parents in 1985. Since then, he has amassed a travel log to make anyone jealous: Belize, South Africa, Australia, Brazil, France, Barbados ... just to name a few.
When the couple married in May 2018, they not only became partners, but co-travelers! Together, they have dated in Botswana, seen the northern lights and traveled to Ireland on official royal business. Add in son Archie, born one year after the couples' nuptials, and their travel party has not slowed ... only gotten larger!
All this travel talk got us wondering: Can you identify all the places these two have been, both separately and together? See if you're a "royal" travel expert in this list of destinations fit for a would-be king and queen!