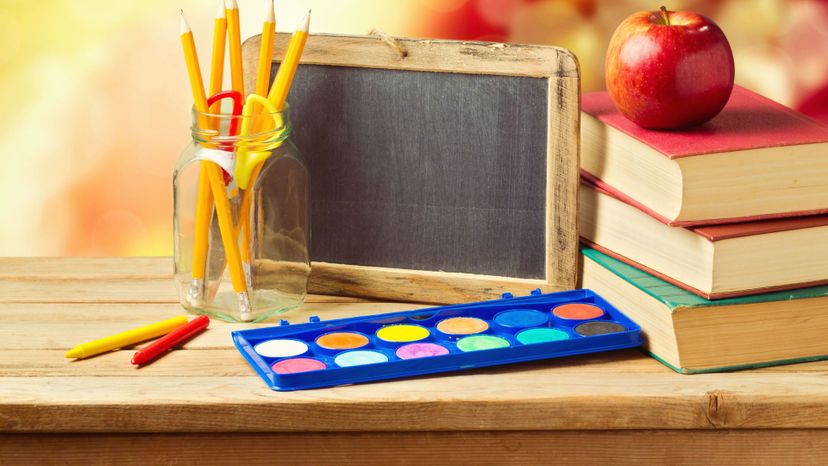 Image: Shutterstock
About This Quiz
In 1953, students used a variety of school supplies to complete their academic work. At the time, many of these school supply products were popular, innovative, and must-haves for students looking to get the most out of their education. Whether simple or complex, the 1950s had several different kinds of school supplies designed for use in the classroom. 
Since the 1950s, America has come a long way when it comes to education, technology, and school supplies. Some of these vintage school supplies might look unfamiliar to you if you weren't a student in 1953. The out-of-date devices were helpful to students at the time, but today there are more handy inventions available to pupils who are pursuing an education. Other school supplies from this era might surprise you because you still use these items to this day.
See where inventors got it right and where they still had some work to do with their old school inventions by testing your knowledge with this quiz. Find out how many 1953 school supplies you can name by taking this quiz.