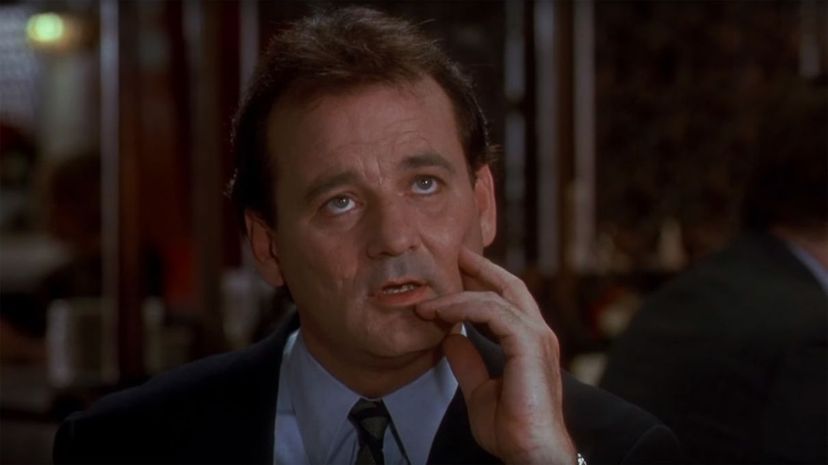 Image: Columbia Pictures
About This Quiz
What makes Bill Murray so great? He's Bill FREAKIN' Murray! He can make you laugh and cry with the same line. While most actors can only do comedy or drama or action, Murray can do all of these things ... at the same time.
It all began with "Meatballs" in 1979, and the hits have just kept coming. Bill Murray has delivered some of the biggest comedies in American movie history as well as some of the most thought-provoking characters that have ever been brought to life on the big screen. While there have been a few flops here and there, nothing could ever stop Murray from creating and loving the art. He is still a highly sought-after actor who has a unique onscreen presence that audiences still flock to see.
When you're flipping through the channels, chances are you can spot a Bill Murray movie from just a short scene, but what if you only get a single image? This quiz includes 40 of Bill Murray's movies, from the big comedies he's starred in to some of the more obscure and artsy films he's done.  We might even throw in a few where Murray simply made a cameo appearance, just to challenge you a little. Do you think you can pass this quiz? Keep scrolling to find out.