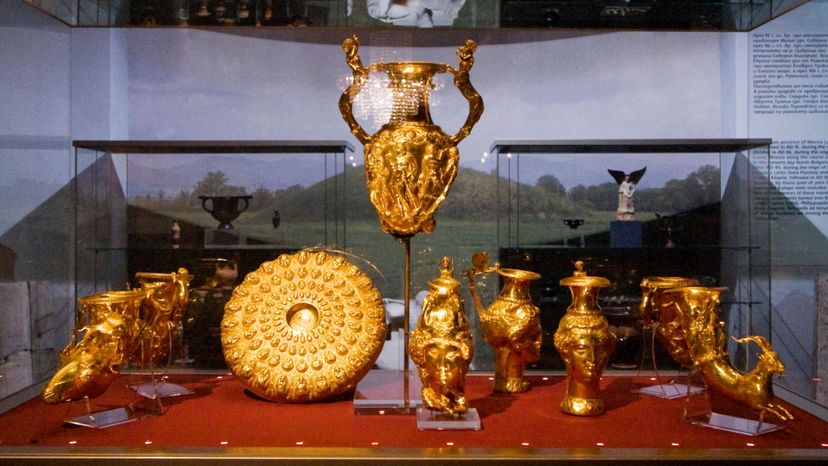 Image: Ann Wuyts via Wiki Commons
About This Quiz
Evolution is part of human nature. And as a consequence, the mind also changes. We are curious and innovative – maybe not at the level of Einstein – but every human has thought of at least one idea and one innovation. Some thought about formal or religious occasions to celebrate a specific event.

Today, we turn to artifacts, or objects made by humans that relate to cultural or historical interest, to study the reasoning behind this and learn more about the way humans thought, behaved and changed over time. More interestingly, many of the artifacts relate back to ceremonies, giving us a glimpse and a chance to understand how cultures and societies revered these. Some artifacts are made of simple clay. Others have beautiful material woven into them, such as silk and gold.

Artifacts are not just limited to precious metals or expensive jewels encrusted with diamonds. These objects can be as lavish as they can be austere. For example, would you ever think of an umbrella as an artifact? Or a robe? What about a hat? There are many artifacts around the world, all of which are beautiful and interesting. Do you think you can name all of these artifacts on the list? Give it a try!