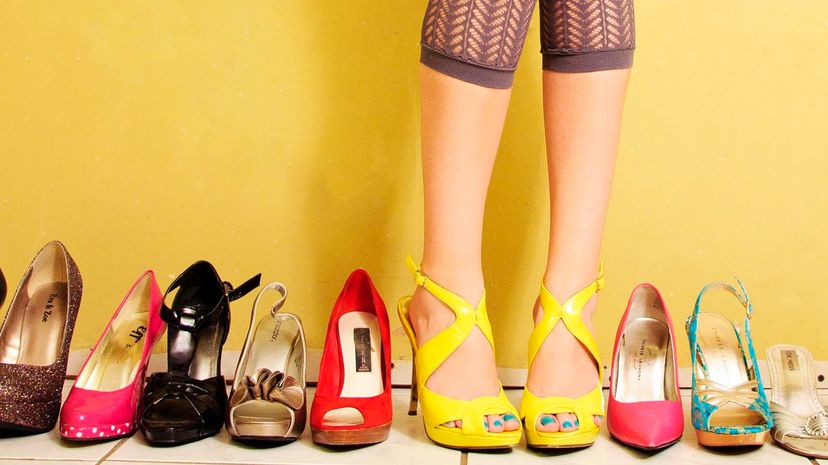 Image: Susana J. Toledo / Moment / Getty Images
About This Quiz
No matter who you are or what you do, one thing's for certain — you wear shoes. Throughout the ages, people have always needed something to cover their feet. Even Otzi the Iceman, a mummy from the Austrian Alps who lived more than 5,000 years ago, was found wearing leather boots with nifty matching leather laces. In fact, Erik Trinkaus, an anthropologist at Washington University in St. Louis, thinks that humans have been wearing shoes for at least 40,000 years. Wow!
What kind of shoes do you like to wear? Do you live in sneakers, or is your shoe rack overflowing with heels, flats and slippers? Either way, today we're going to put your shoe knowledge to the test! In this quiz, you're going to be asked about an array of shoe types, from summer sandals to leather formal wear. You'll need to know all about women's shoes, men's shoes, kids' shoes and even inclement weather footwear. 
If you get even half of these questions right, we'll be incredibly impressed, because this quiz is as tough as an old pair of boots! So, are you ready to show off your style smarts? Then stop dancing around and take this quiz!
Susana J. Toledo / Moment / Getty Images