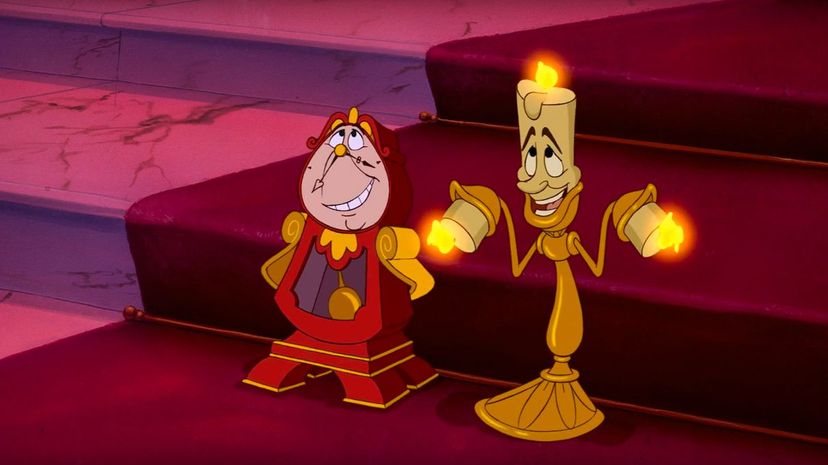 Image: Walt Disney Pictures / Walt Disney Feature Animation / Silver Screen Partners IV
About This Quiz
If you're a '90s kid, then you were lucky to grow up during the Disney Renaissance, a period of renewed success for the animation company. Disney put out a string of commercially and critically acclaimed films, including "Beauty and the Beast," "Aladdin," "The Lion King" and "Mulan." A factor in the success of these Renaissance films was Disney's return to classic stories and fairy tales. Audiences could once again see their favorite fairy tale princesses (and princes) come to life on the big screen, with catchy music to boot!
The 1990s were also the decade that Pixar came bouncing on the scene. In 1995, it had its first major hit with "Toy Story," which became an instant classic and spawned three sequels over the next 24 years! "Toy Story" wowed audiences not only with its charming story and beloved characters but also with its stunning computer-animated graphics, which were groundbreaking for the time.
Disney didn't limit itself to animated films, though. It also released a number of live-action films, such as "Heavyweights," "Hocus Pocus," "The Mighty Ducks" and "The Parent Trap." Without a doubt, Disney remained the number-one source of successful, family-friendly entertainment throughout the '90s! Now it's time to see how much of the films you remember by naming the characters. Let us take you on a magic carpet ride to relive the best of the '90s!
Walt Disney Pictures / Walt Disney Feature Animation / Silver Screen Partners IV