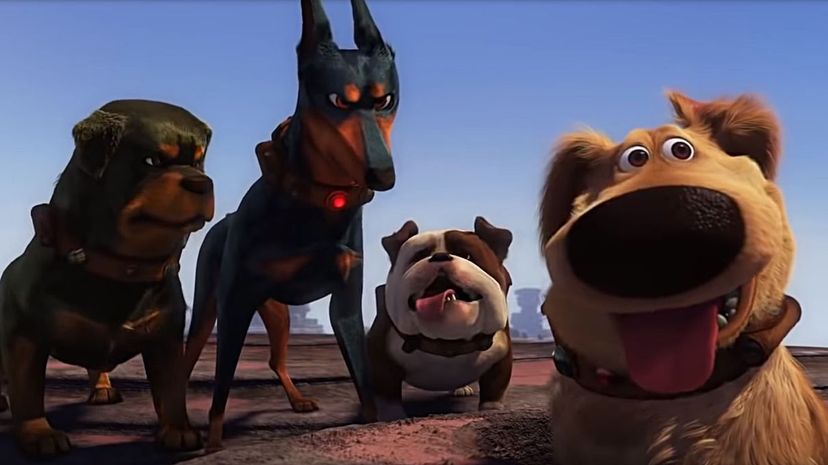 Image: Walt Disney Studios and Motion Pictures
About This Quiz
There's nothing quite like the appearance of man's best friend to make a movie especially memorable. From dog-centric film franchises such as "Lassie," "Beethoven" and "Air Bud," to sweet supporting pups who stole the show (remember Verdell in "As Good as It Gets"? Or Bruiser in "Legally Blonde"?), watching lovable mutts strut their stuff on the silver screen is always a heart-warming treat.
Hollywood legend has it that the first dog to achieve major movie-star status was a pup named Blair, who played a collie named Rover in a 6-minute and 30-second silent film from 1905 entitled "Rescued by Rover." The pooch became such an adored pup that the name Rover — which had been quite uncommon up until that point — became one of the most popular dog names in the United States.
Since that time, we've fallen in love with oh-so-many adorable Hollywood hounds. Toto charmed us in "The Wizard of Oz," Benji became the most beloved stray of the 1970s, and Pixar introduced us to adorable dogs like Bolt and Dug. If you're a film fanatic who knows all of these popular pooches, this is the quiz for you. It's packed with screenshots of some of the most memorable movie mutts of all time. Can you tell us who they are?
Walt Disney Studios and Motion Pictures