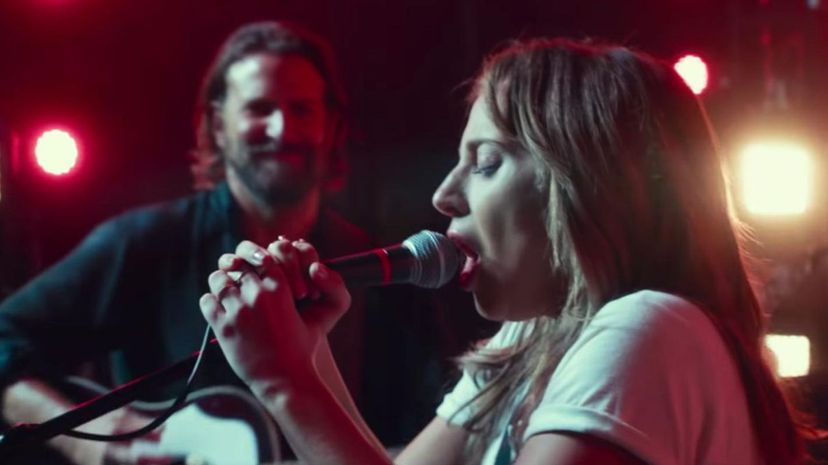 Image: Metro-Goldwyn-Mayer / Live Nation Productions / Gerber Pictures / Peters Entertainment / Joint Effort
About This Quiz
Making it in Hollywood is hard. So is dominating the charts as a successful singer or musician. Performers who can do both deserve an extra round of applause from all of us, as it's a feat that's extremely tricky to pull off (successfully, at least). A select number of songstresses have even scored Academy Awards for their big-screen efforts, including genre-defying icons like Cher and Barbra Streisand. And recently, pop-singing sensation Lady Gaga wowed us all with her stunning performance in the 2018 remake of "A Star Is Born," for which she earned an Oscar nomination for Best Actress. You go, Gaga.
Of course, there have also been some high-profile failures in the realm of music-to-movie crossovers. Remember Mariah Carey in "Glitter"? Or Kelly Clarkson in "From Justin to Kelly"? Those films both earned Golden Raspberry Award nominations for being among the worst that cinema has to offer. Still, these performers deserve credit for being brave — if you've ever switched careers or learned an instrument as an adult, you know what we're talking about.
This quiz is filled with images of musicians who have starred in movies, from the most well-known to the most obscure. How many crossover artists can you identify? Bonus points if you know the flicks (and in some cases, TV shows) that they've been in!
Metro-Goldwyn-Mayer / Live Nation Productions / Gerber Pictures / Peters Entertainment / Joint Effort