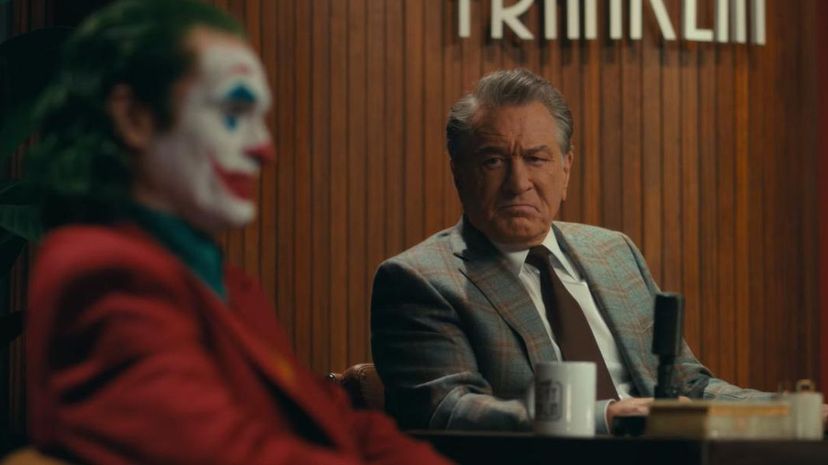 Image: Warner Bros. Pictures/DC Films/ Joint Effort/ Bron Creative/ Village Roadshow Pictures
About This Quiz
Robert De Niro may have one of the most recognizable faces in Hollywood ... and he definitely has one of the most recognizable voices. His mannerisms, facial expressions and piercing eyes give him away in every role he plays. Yet, despite the fact that you can spot him on the screen the second he comes into view, Bobby D has quite a bit of range. You may know him only from his work as a gangster in some of his bigger hit films, but he's also been in psychological dramas, mysteries and comedies. With 120 actor credits on IMDB, De Niro has touched nearly every genre Hollywood has offered, and the 76-year-old actor still has the juice to make top billing on the movies he plays in.
With a career that has spanned over seven decades, one thing is clear: everyone wants to see him on screen, and his popularity only grows with every performance he plays. 
If you consider yourself a Robert De Niro fan, you probably jumped at the chance to ace this quiz. Do you think you have what it takes to name 40 of his best films (Spoiler alert: Many of them also star Joe Pesci)? Take this quiz to see just how big of a fan you really are. 
Warner Bros. Pictures/DC Films/ Joint Effort/ Bron Creative/ Village Roadshow Pictures