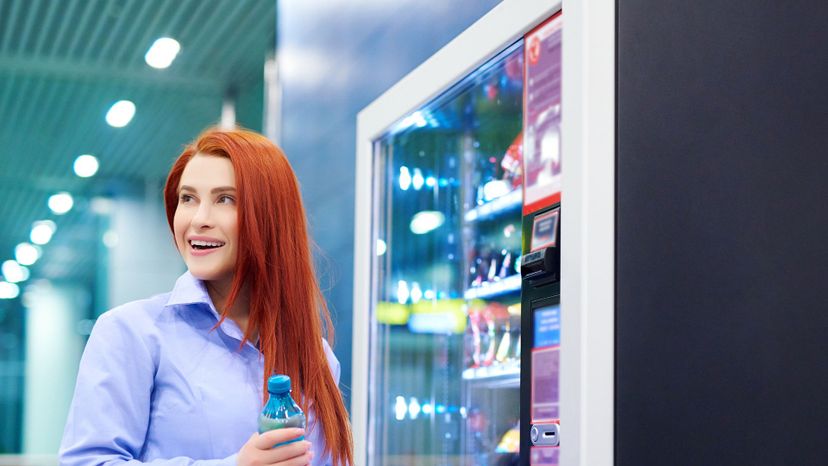 Image: stock_colors/E+/Getty Images
About This Quiz
Did you know that the very first prototypes of the vending machine didn't dispense food items, but other things? In particular, the early incarnations of this wonderful automated machine are said to have dispensed tobacco, while the earliest kind of the more modern type of vending machine actually dispensed postcards. Imagine that!
These days, vending machines can actually dispense about anything out there, depending on what part of the world you are. Since tobacco was an early supplier, it's but natural that we find cigarettes being dispensed in vending machines today, too, and we can see these kind of machines worldwide. There are also some machines that dispense health items, even contraceptives such as condoms. So safe sex is within reach already these days. Imagine that!

But of course, the most popular kind of vending machine is still the one that dispenses food and drinks. That category alone could produce hundreds, if not thousands, of vending machine varieties. There are machines that pack the usual dried and wrapped snacks, and there are those that sell fresh kinds of food as well. Beverages of all sorts can also be accessed this way, and one could go crazy just trying out all of these snack items readily available through these machines.
So, do you think you can identify these common goodies found inside such machines? It's easy! Open the quiz and let's roll!