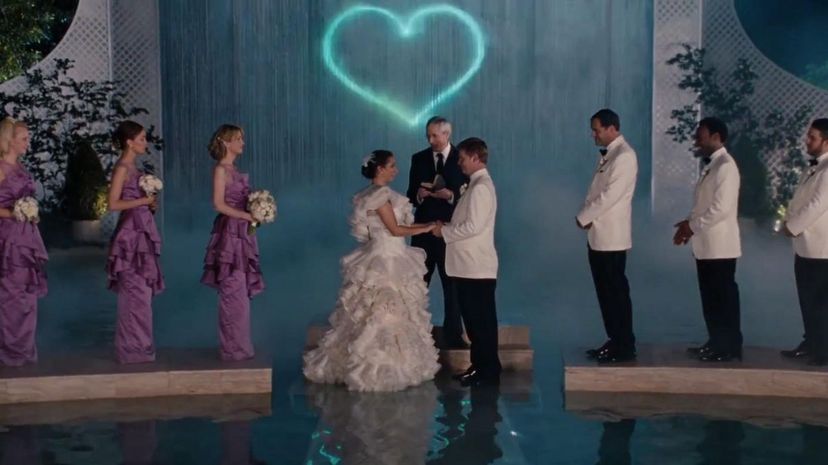 Image: Apatow Productions/Relativity Media/ Universal Pictures
About This Quiz
Roses are red; violets are blue. You'll only love this quiz if you love weddings too. 
Just because Shakespeare's comedies ended in weddings, it doesn't mean that all wedding movies are comedies. As a matter of fact, let's face it, not all romantic comedies are wedding-related, and not all wedding movies are romantic (or comedies for that matter). Still, one thing is for sure — there is a wedding movie out there for everyone. There are ones with happy endings that are completely unrealistic, and ones with realistic endings that anger audiences, but we learn a lot of great lessons from movies like this. For example, if no one is following you, it's time to stop chasing your best friend the day before his wedding ... because that's just weird anyway. 
If you love every wedding movie ever made, from the gushy "accidentally in love" moments of "The Wedding Planner" to the intensity of "Very Bad Things," it's time to test your skills with this wedding movies quiz. We'll show you a screenshot from a wedding movie, and you tell us which movie it is. Fair warning: This quiz has something old, something new, something borrowed and something just for you ... and your love of wedding movies.