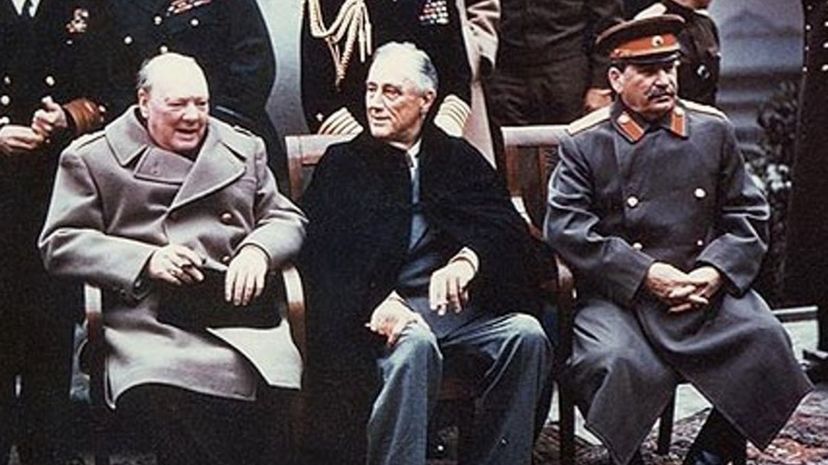 Image: Wiki Commons by Army Signal Corps Collection in the U.S. National Archives
About This Quiz
When you think about the Second World War, what are the things that come to mind? The nations who split themselves between the Allied and Axis powers, new developments in warfare and the battles where those developments were put into action or the devastation that resulted? 
Of course, none of those battles would have happened without the actions of the political actors who forced them upon the world. These are the people who led nations, formulated plans and agreed to treaties that led to the start of the war as well as the end of it. Some of these political figures were given power, like kings and emperors, while others captured that power for themselves, becoming dictators in developing countries suffering from the after-effects of WWI and the depression of the 1930s. 
Are you an expert when it comes to the significant political figures who defined WWII? Sure, you might recognize the big names like Adolf Hitler, Joseph Stalin and Winston Churchill. What role did they play in the war, though, and for which country? 
When you're ready to test the limitations of your political knowledge from WWII, gear up and battle it out with this political figure identification quiz. 
Wiki Commons by Army Signal Corps Collection in the U.S. National Archives