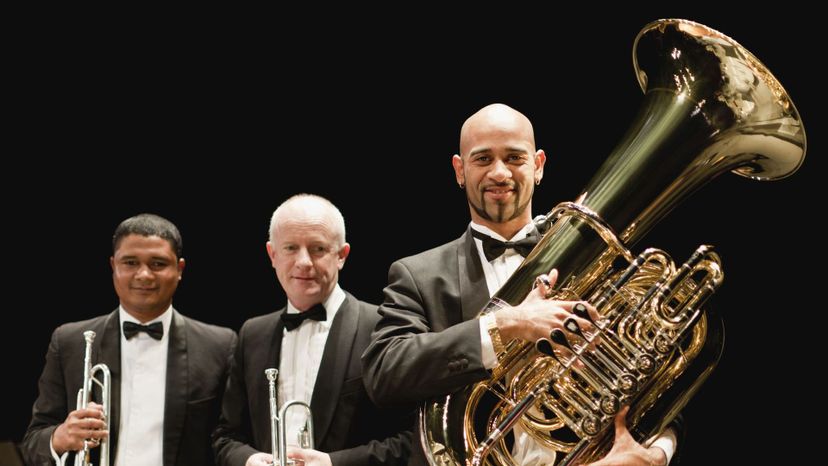 Image: Photo_Concepts/Cultura/Getty Images
About This Quiz
Get everything correct and toot your own horn!
To the average person, the term "brass instrument" may seem to be a descriptive term used to define a group of instruments that are created from brass. This understanding of the term might be largely due to the fact that a lot of the most common brass instruments (like the tuba, the trumpet, the trombone and more) are often made from brass or similar metals. However, brass instruments are more wide-ranging than that, and the classification system is actually more intricate. The term "brass instrument" actually defines the instruments by the way that the sound is made - they are lip-vibrated instruments. As a result of this, there are several "brass instruments" that are made from wood, bone and other materials. Likewise, there are some instruments (like the saxophone) that are made of brass but are classified as woodwind instruments.
In this quiz, we've selected a handful of some of the most unique and iconic brass instruments from around the world. As a result, we've managed to create the ultimate brass instrument quiz for music lovers and history buffs alike! Are you ready to see if your knowledge is "pitch perfect"? Then let's get started!
Photo_Concepts/Cultura/Getty Images