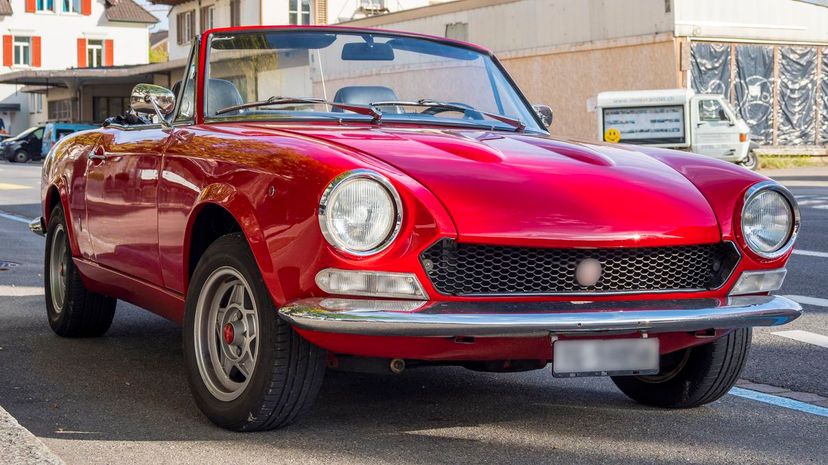 Image: Wiki Commons by JoachimKohler-HB
About This Quiz
Do you believe cars have personalities? No, we don't mean like "This Ford is happy" or "That Chevrolet is mad." But rather, personalities based on their names? Think about it. Would a big, bad muscle car be perceived differently if it were a Dodge Kitten? Do you think you'd question the speed of a Chevrolet Cheetah? What if it were called a Chevrolet Sloth? Changes things, doesn't it?
There's importance in names, and not just for people. Auto manufacturers go to great pains to select just the right moniker for a vehicle. They have trademarks to consider, negative connotations of words or awkward translations to think about and, quite frankly, the "coolness" factor. Does a vehicle's name convey that it's rugged, powerful, fast or luxurious? 
It's no secret, then, why automakers choose animals to represent their new rides. Nothing says "speed" like a Roadrunner or a Leopard. When you think of something "unusual," your attention might turn to a Beetle or a Panda. You might equate ruggedness with a Ram or a Bronco. Nothing is cuter than a Bluebird or a Rabbit. (OK, maybe those last two are bad examples.)
Can you think of auto manufacturers who have turned to the animal kingdom to inspire their product line? What four- (or more) legged creature has found its way to the back of your vehicle? From Barracudas to Wildcats, we've got a wild list of cars named after animals. See how many you can catch!
Wiki Commons by JoachimKohler-HB