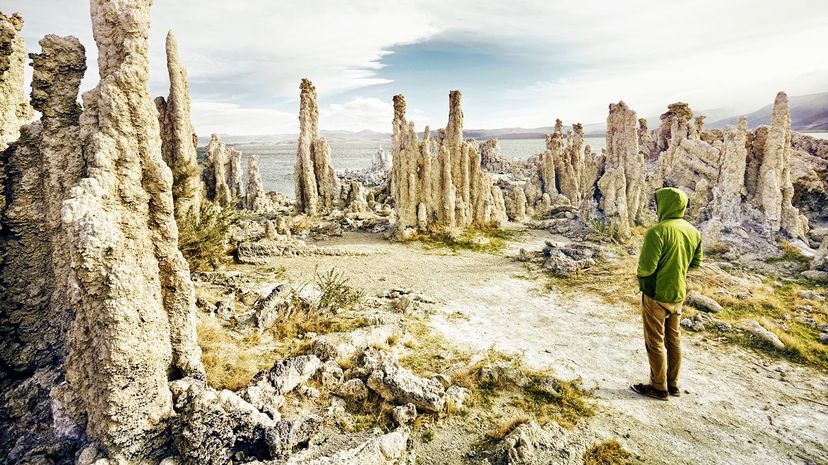 Image: James O'Neil / The Image Bank / Getty Images
About This Quiz
The physical features of Earth make it one of the most special places in the entire solar system. The most violently destructive forces wreaked havoc on the planet for countless years and now we're blessed with beautiful features. 
It's hard to imagine a river carving a canyon the size of the Grand Canyon, but it happened. You probably don't want to be around when tectonic plates smash together with enough force to create the Rocky Mountains, but you're probably happy it happened. It's cool to think of lava flowing into the ocean and creating an island, but you probably don't want to be there when it's happening. All that destruction and chaos has given us one very cool Earth. Some people even theorize that amid all the chaos and destruction, a piece of the planet chipped off, floated into space and perfectly began orbiting the planet, giving us a beautiful moon.
In the wake of erosion and eruption, we're left with mountains and valleys. The Earth is covered with more geographical features than we can count, but today we're only concerned with the ones that start with the letter S. You probably know the difference between saltwater and a salt pan. You've likely seen vacation pics filled with snowcaps and snowlines, and you've probably sat on the shore and stared at the stratosphere. Can you name all these geography terms that begin with S?
James O'Neil / The Image Bank / Getty Images