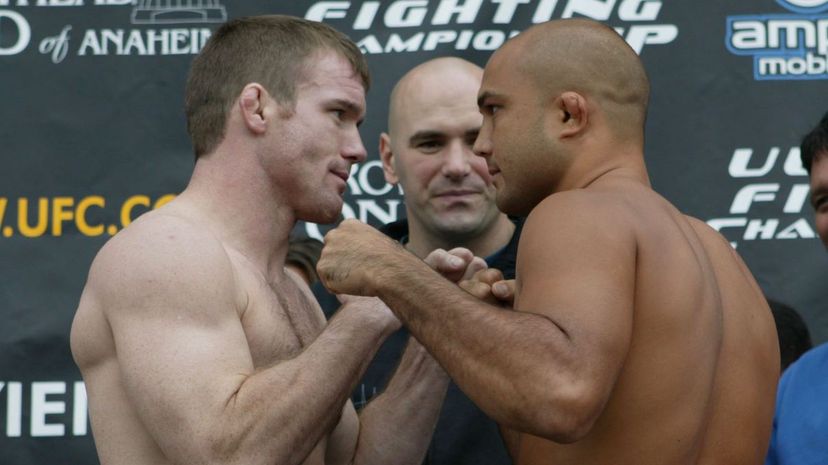 Image: Wiki Commons by Lance Cpl. Stephen McGinnis
About This Quiz
While many sports have been around for decades or even hundreds of years, MMA (mixed martial arts) is quite new to the scene. In fact, MMA wasn't officially a sport until 1980, and even then it took another two decades or so to really start to get popular with the growth of the UFC and other huge brands and organizations. 
Sure, individual martial arts have been around for longer, but MMA as a sport on its own is newer than nearly every other popular sport out there. Also, unlike other sports, there are no "teams" in MMA. The fighters and athletes themselves are what makes the sport great. It is their skills and abilities that have helped MMA grow from an underground phenomenon to a legitimate sport with multi-million dollar TV and broadcasting deals. 
Speaking of the fighters, just how many of them do you know? Can you name the current UFC Heavyweight champion just by seeing a picture of him? How about the fighter with the most UFC wins ever? If so, or you want to challenge yourself, this quiz is right up your alley.
Without any further ado, wrap your wrists and put on your fight shorts and get ready to go toe to toe with our quiz on naming popular MMA fighters. 
Wiki Commons by Lance Cpl. Stephen McGinnis