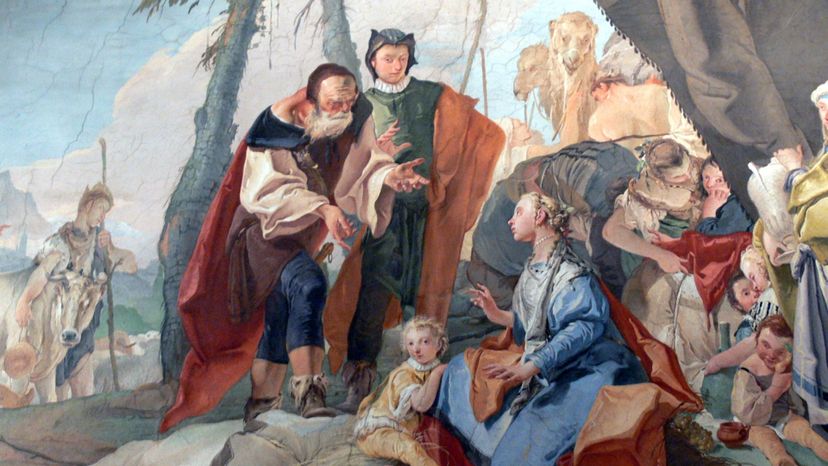 Image: Wolfgang Sauber via Wiki Commons
About This Quiz
Mary, Martha, Eve and Sarah are women of the Old and New Testaments that most people can readily recall. But do names like Euodias, Orpah, Bithiah and Keturah ring any bells? They will, by the end of this quiz. You'll be required to think really hard for this ID challenge.
A good strategy to succeed at this name game is to first decide whether the female figure might be of the Old or New Testament. Then, try to associate their names with the more prominent biblical figures. You'll get three clues to help you tag a feminine name with a solid biblical description. 
Watch for facts on Rebekah, Sarah, Rachel and a few other classic belles of the Bible. You'll knock out the easier ID's, for sure! There are figures taken from every part of the good book, so it wouldn't hurt to get help from your Bible buddies and make this quiz a group effort. 
The women of the Bible seldom get the lauds they deserve on the world stage. But then again, Christian doctrine stresses humility. So perhaps their obscurity is best. But for a brief chunk of your time, let them shine! ID these scripture dames and earn bragging points right now!


Wolfgang Sauber via Wiki Commons