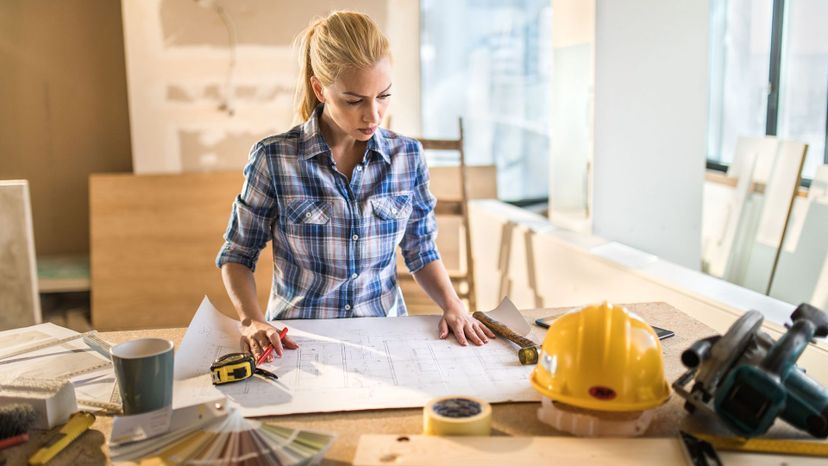 Image: skynesher / E+ / Getty Images
About This Quiz
Can you tell the difference between a jackhammer and a hole saw? Know the difference between a rip saw and one that is crosscut -- and what the heck is a miter saw for, anyhow? If you can answer all these questions, you just might have what it takes to ace this construction basics quiz!
Got building skills? If you have a natural knack for putting things together or performing basic home and building repairs, a career in construction could be just right for you. This field not only allows you to stay active and work on a wide variety of projects, but it's also quite lucrative; tradesmen like carpenters and electricians earn a median annual salary of $45,000 to $55,000 as of 2017, according to the U.S. Bureau of Labor Statistics, and those who work their way up into construction management roles pull in a median of $91,000. 
Ready to start swinging that hammer? First, you'll need to brush up on basic math skills and make sure you have the soft skills -- like timeliness, sales and basic marketing -- that are often needed for this field. While a college degree isn't usually required, many contractors rely on training programs and apprenticeships offered by local unions to learn on the job and build their careers.
Think you've got what it takes? Take our quiz to show off your construction basics IQ!
skynesher / E+ / Getty Images